Social media nanny app grabs top prize
Highlights of Dalhousie's Startup Weekend include price-watcher and sublet apps
November 18, 2013, 11:05 PM AST
Last updated December 30, 2013, 9:38 AM AST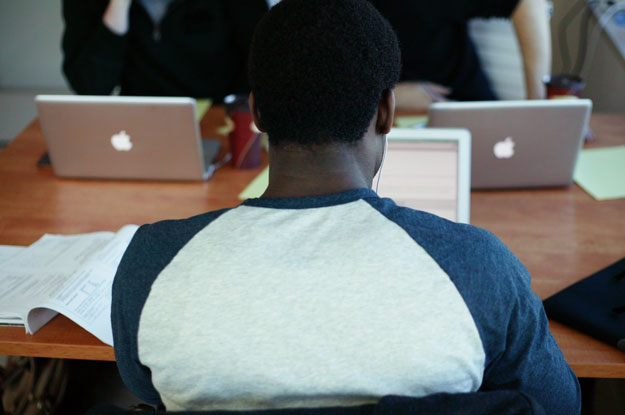 A web-based application designed to steer — or nudge — you away from Internet distractions won the $10,000 grand prize Sunday at Dalhousie's Startup Weekend, which featured early stage startup businesses.
NudgeIt monitors time spent online and gauges productivity by reminding users how long they've spent browsing social media sites. It also tracks users' interests and aids in developing professional skills. Think of a digital grandma prodding you off Facebook and back to your schoolwork.
The prize consisted of $5,750 in cash and $4,250 in legal and financial services from the likes of McInnes Cooper and Pricewaterhouse-Coopers. All of the winners' business models are still in the prototype stage, says Dalhousie professor Mary Kilfoil. Businesses needed to be in the ideas phase of development in order to qualify for the event. Kilfoil is the lead academic on Starting Lean, a one-year-old course offered by Dalhousie designed to make students think of customer demand before designing a product.
The second place team - Cat$h - produced a web-based application which notifies users if a purchased item has since gone on sale at a lower price. Users can then return the item, repurchase it and save cash on the discount. The six Dalhousie students received $4,000, a sum of money mostly made up of in-kind donations.
Both the Atlantic Canada Opportunities Agency and the province sponsored the event, which ran Friday to Sunday. On Saturday, peer-vetted ideas moved on to an incubation stage, where a team member-mentor exchange took place. The pitch to judges and announcement of prizes followed on Sunday.
"I came up with the idea maybe about a year ago just sort of realizing a lot of students in Halifax don't find sub-letters for the summer and they're losing a lot of money"

- Yasch Neufeld, co-founder SubletSeeker
Other notable ideas included SubletSeeker, an online service based around students' sometimes-pressing need to find people looking for temporary rental properties.
"I came up with the idea maybe about a year ago just sort of realizing a lot of students in Halifax don't find sub-letters for the summer and they're losing a lot of money," says co-founder and King's student Yasch Neufeld.
Part of the business model will be free, says Neufeld, with a platform similar to Kjiji, but better organized, while paid services will capitalize on people with more urgent subletting needs.
Students currently manage the sub-letting process themselves, with most rental agreements pinning the task of finding sub-letters on tenants.
Na and co-founder David Salenieks are "confident" students will turn to their services when pressure mounts to lock in a  sub-letter.
The start up ecosystem, says Salenieks, was instrumental in helping the pair realize the potential scalability of the project, meaning the various forms their model could adopt. For instance, had they not taken part in the weekend's activities, their model would have remained confined to a simple charge service, generating less traffic than an option allowing students to post free ads.
To set itself apart from Kijiji, Neufeld says, the website will be centred around a map with bulletins indicating available properties. Clicking the map on the left side of the screen will cause details of the property - address, price, photos - to appear on the right. Though the company's website is still under construction, Neufeld hopes to launch it in time for the spring sublet rush.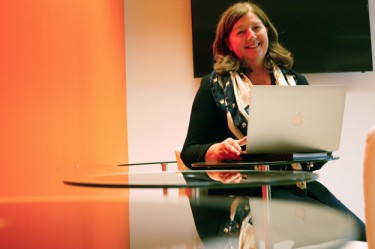 Kilfoil says the project has "huge potential" and Halifax, with a high concentration of students, could be ideal for its launch.
All students who competed in the Startup Weekend were part of the Starting Lean course.
Since last year, the program has churned out businesses such as Spring Loaded, which has patented knee brace technology that enhances the power and strength of leg muscles. The company was founded by three Dalhousie students and recently closed off a $500,000 round of funding.