A different kind of hockey invades the Scotiabank Centre
The best university hockey players in the country showcase their talents in Halifax
February 9, 2015, 6:31 PM ADT
Last updated February 11, 2015, 1:35 PM ADT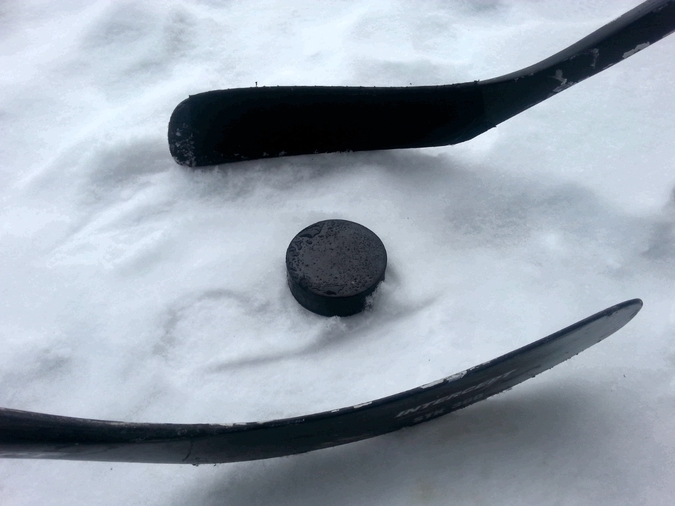 "Welcome to Moooooose country!" is something you won't hear Bobby Mac announce at hockey games March 12 to 15 in Halifax's Scotiabank Centre.
The arena will play home to a different breed of hockey when the CIS brings the University Cup to Halifax. It's a new event for Nova Scotia, which has previously only seen the basketball championship.
The eight-team tournament will feature the top men's teams from across the country as they compete to see who is the best in the country. St. Francis Xavier University is thrilled to say they will be hosting this year's tournament.
"We are very excited and energized about the opportunity to host two championships that will showcase the highest level of amateur hockey in Canada," St. F.X. director of athletics and recreation Leo MacPherson said in a news release.
The X-Men currently rank fourth in the Atlantic University Sport (AUS), but automatically receive a place in the single elimination tournament.
"The ultimate winners will be the student-athletes, the hockey fans in Nova Scotia, and the corresponding enhancements to the brand equity of CIS and AUS hockey," said MacPherson.
St. F.X. will open up their tournament bid on March 13 at 7 p.m.
What about the city?
For the first time, Halifax will host the national tournament. Previously, 24 consecutive basketball championship were held here. Now, it's time for a different kind of game.
"Halifax had always been a basketball town," said event general manager Chris Larsen. "When it moved on, a bid opened up for hockey to come into this proven market."
The city has played home to some of the best sporting events in recent years. In the span of a decade, Halifax has hosted several events like the World Juniors, World Figure Skating Championships and the Scott Tournament of Hearts.
"Outside of professional hockey there is no more impressive list than Halifax's," Larsen said.
CIS events usually get hosted by a school on their campus, but this time things are being done a bit differently. This is the second time an outside enterprise has hosted a CIS championship and again they're breaking the mould. The X-Men will have to drive in from Antigonish to host the tournament. Also for the first time in CIS history, the tournament is being co-hosted. Saint Mary's hosts next year's tournament.
They are hoping to fill up the lower bowl of the Scotiabank Centre, which holds about  5,500 people.