Correction - Michelle Presse has been living in Angel's Roost for two, not three, years.
Angel's Roost fails to offer King's students heavenly home
November 3, 2014, 12:00 PM ADT
Last updated November 26, 2014, 9:01 AM ADT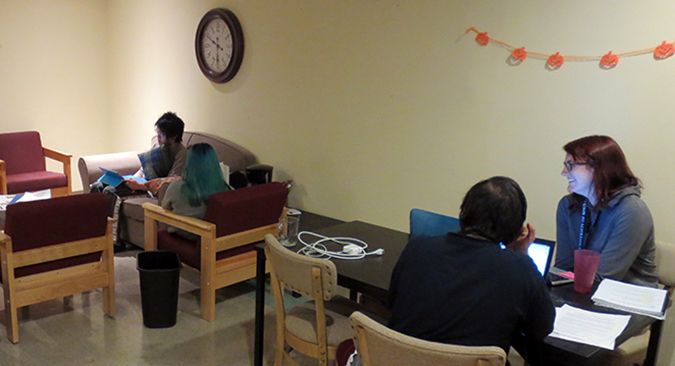 Angel's Roost is a one-floor campus residence at the University of King's College. Located directly above the School of Journalism, it's the ideal location for journalism students.
Many students came to this beautifully named dormitory on the top floor of the Arts and Administration Building with high expectations, only to be disappointed. The roof leaks during heavy rainfalls and the amenities are sparse and outdated.
Michelle Presse, a third-year journalism student, has been living in the dormitory for two years. She spends almost $7,000 in residence fees for eight months, yet she doesn't feel she is getting her money's worth. She says the facilities in the Roost are too old to make her feel comfortable.
"There is only an old two-seater couch and a bunch of chairs in the common room. The only poster on the wall seems unchanged since 1980s," Presse says. "Why can't they get facilities updated?"
She wonders where her money is going. Nicholas Hatt, the dean of students, says the residence fee, along with other fees students pay, becomes part of the school's overall budget, which covers other bills, such as professors' salaries, in addition to the residence maintenance.
Presse also compares the Roost with the top floor in another dormitory Alexandra Hall, which costs less than the Roost for a single room, but is newer and better decorated.
But Hatt says there would not have been a thorough renovation of Alexandra Hall if a sprinkler had not burst last winter, flooding the fourth floor of the building. Insurance covered more than $2 million for the renovations. The dean of students also says the board of governors at King's is grappling with a $1.1 million budget deficit, and for now it is too expensive to make major renovations to the Roost.
Elizabeth Whitten, another journalism student who lives in Angel's Roost, says what makes her feel most uncomfortable is that there is no kitchen.
"We are all older students, she says. "We would at least spend some time living on our own. We don't want to go down to the cafeteria all the time."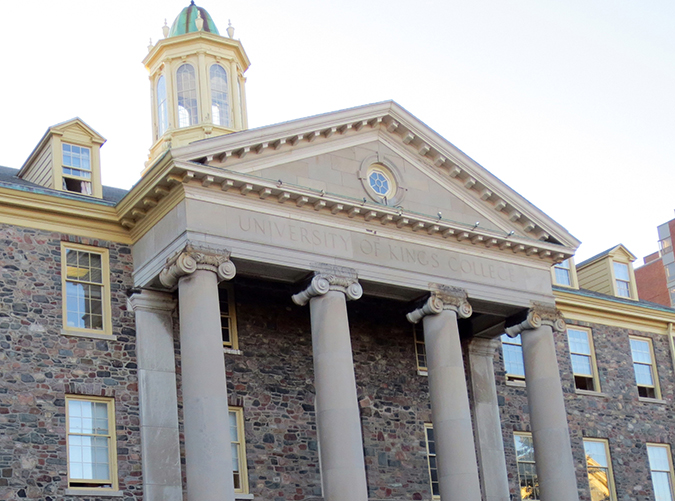 Alexander Doyle, the director of facilities at King's, says no one has ever come to him with a request about adding a kitchen to the Roost. He says facility staff usually responds to routine requests from students within 48 hours, as long as the problem can be fixed. But adding a kitchen is a long-term work and there are no plans to renovate the Roost.
Nevertheless, new problems are emerging.
Two weeks ago, when Whitten came back to the Roost after class, she found an unfamiliar man sitting in the common room with a book in his hands, propping his bare feet on the table in front of him.
Whitten confronted him, asking what he was doing in the private dormitory.
The man, a student who lives in another residence on campus, said he opened the front door with his security card. He thought all common rooms in King's residences were open to any campus resident.
While Whitten feels upset about this "invasion" by a stranger, Hatt explains that a common room is not a private place. He says the common room in the Roost, as well as those in other two campus dorms – Alexandra Hall and The Bays – are open to all campus residents.
While renovations will take time and money, Hatt encourages students to approach him with their concerns.
"Come to see me," he says. "I will try my best to solve the problem."