Artwalk aims to make galleries less 'pretentious'
The third artwalk was held Tuesday night
November 20, 2014, 11:07 PM AST
Last updated November 21, 2014, 11:56 AM AST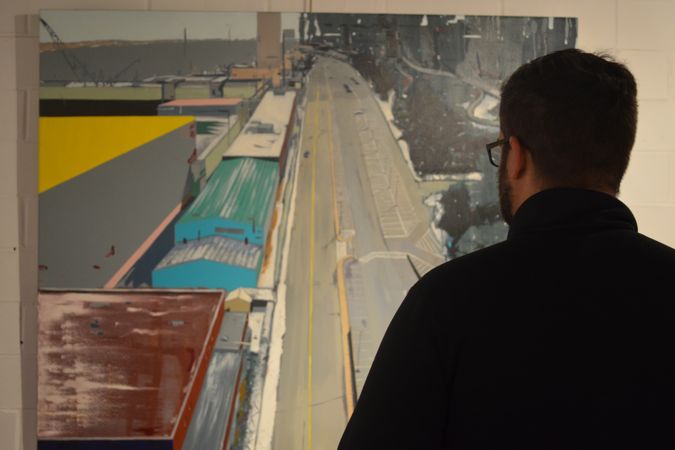 Everyone knows Nocturne, but have you heard of DownTown Artwalks?
Tuesday night was the third Downtown Artwalk held among art galleries and local businesses in Halifax and Dartmouth.
Adriana Afford stayed late last night at Argyle Fine Art to welcome people into the gallery. She said, "in other cities [Artwalk] a regular thing."
Across Canada and the United States, artwalks are held monthly. Since artwalks like this are fairly new to Halifax, they are being held quarterly. Halifax had its first artwalk in April and its second in July.
"We hope that as time goes on it will catch on," Afford said.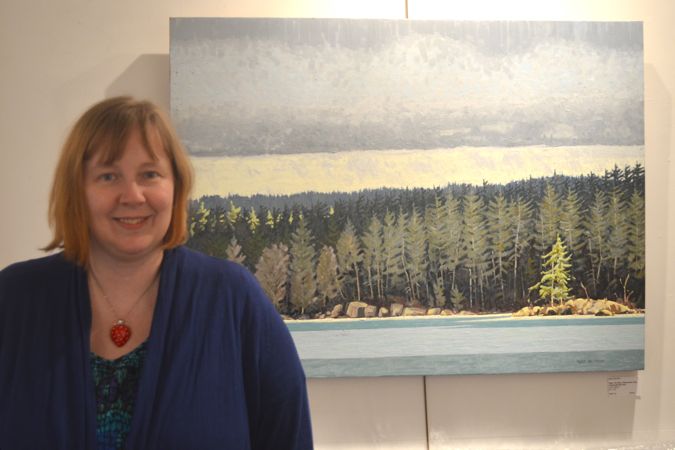 Argyle Fine Art was only one business open for the event last night. Studio 21, Inkwell Boutique, and Plan B were some of the others open in Halifax along with The Dart Gallery, Sugar Shok, Dartmouth Yarns, and other business open across the harbour in Dartmouth.
The Art Gallery of Nova Scotia was also open last night as part of the Downtown Artwalk and its weekly BMO Free Access Thursdays.
The galleries and businesses that are interested in being a part of Downtown Artwalk agree on certain dates that work best for them and commit to opening with exhibits and displays on that night.
The event was marketed through social media via Twitter and Facebook.
"It's a great way to get people to think about coming out to galleries," Afford says. "Usually galleries, in a lot of people's minds, would be a more pretentious location to go."
As far as attendance goes, Afford says it's "hit and miss." For the past two artwalks she says there were about 100 people at Argyle Fine Art. Last night, there was about 25 — mostly due to the rainy conditions.
"Where it is self-guided it really depends on people's pathways," she said.
The next Downtown Artwalk will be held in the spring.