Bachelor Canada in Halifax for final casting stop
Exotic locations, tears and the quest for true love can only mean one thing—it's time for a new season of The Bachelor Canada.
February 4, 2014, 6:26 PM AST
Last updated February 4, 2014, 6:26 PM AST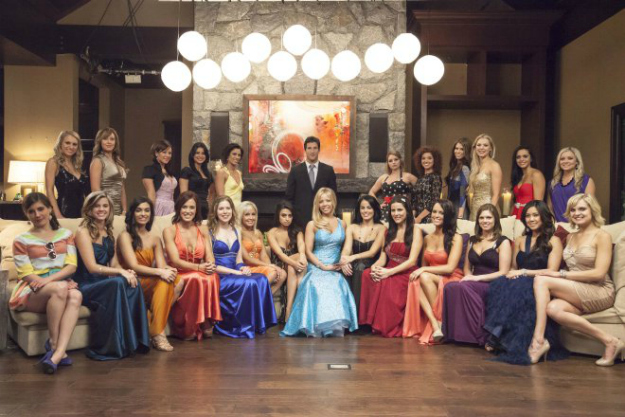 Producers from The Bachelor Canada were in Halifax on Monday for the final stop of their six-city nationwide casting tour. They are seeking eligible bachelors and bachelorettes willing to be thrust into reality TV fame in an effort to find true love.
Jessica Bridges, a university student from Halifax, says auditioning for The Bachelor Canada is an exciting new experience. She says that while it may not be the traditional way of meeting someone, there's no harm in trying new things.
"One of my friends auditioned last year, and she almost made it through. So it's really exciting to think about what could happen," says Bridges.
The show follows the journey of one lucky bachelor and 25 hopeful bachelorettes, all vying for the coveted final rose and a shot at happily ever after.
Both men and women were encouraged to audition, provided they were Canadian citizens and over the age of 19.
Casting director Krista Kelloway says although the turnout at the Four Points Sheraton in Halifax wasn't as good as they had hoped, she was pleased with the few dozen people who showed up.
"They were very special, with a lot of energy and personality. We did find some real talent."
She says the most important part of her job is finding people who are not only single, but also who are genuinely ready to find love.
After travelling the country, Kelloway says, although she doesn't like to stereotype, she did notice certain trends in people's personalities on the various tour stops.
"Here today in Halifax, you can really see these ladies' hearts. They wear their hearts on their sleeves," says Kelloway.
Season one of the show featured only one Atlantic Canadian bachelorette, Sophie LeBlanc, who at the time was a university recruiter from Moncton, New Brunswick.
While it may seem like an unconventional way to meet your Prince Charming, there are plenty of young singles who are willing to take the plunge.
Season one of The Bachelor Canada, which premiered in 2012, ended with ex-CFL player Brad Smith proposing to his now-fiancée, Bianka Kamber, of Toronto.
Season two will premiere this fall on Citytv.