Canada's homicide rate lowest in 40 years
The number of police-reported homicides in Canada is the lowest it has been since 1966
December 1, 2014, 8:29 PM AST
Last updated December 2, 2014, 9:04 AM AST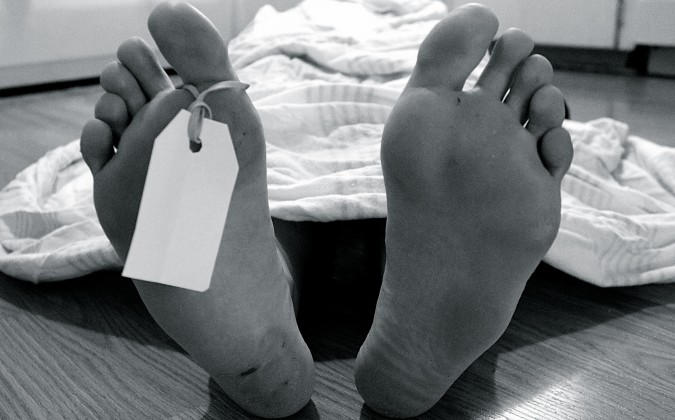 A report from Statistics Canada shows that homicide continues to be a relatively rare event in Canada.
The number of homicides in Canada decreased from 543 in 2012 to 505 in 2013. This is the second consecutive year the number of homicides in Canada has decreased.
The rate of homicides in Canada for 2013 is 1.44 victims for every 100,000 people, the lowest rate since 1966.
According to the report, the homicide rate in Nova Scotia has decreased overall with only 14 deaths in 2013, down from 17 in 2012.
The number of homicides in Halifax in 2012 was 12 and in 2013 that number was cut by half, with only six homicides in Atlantic Canada's largest city that year.
Cst. Pierre Bourdages of the the Halifax Regional Police says the number of homicides has decreased because of the police presence around the region.
"We have a number of units that are exercising pressure on the criminal activity," says Cst. Bourdages.
Bourdages notes that one of the homicides in 2013 was an incident that included mental illness, so no charges were laid in that particular homicide.
Out of the six homicides in Halifax in 2013, only two are yet to be solved by Halifax police.
Another Canadian province which has had its number of homicides lower in 2013  is Quebec. The province had the lowest number of homicides in 50 years. This was due to 40 fewer murders in the province last year.
For the seventh consecutive year, Manitoba has the highest homicide number of all provinces. The lowest number of homicides in Canada is in the Yukon, where there were no homicides for the third year in a row.
Firearm homicides down — number of fatal stabbings up
The number of fatal stabbings has increased, while firearm-related homicides have decreased in Canada.
Shooting was the cause of death in 27 per cent of the total homicides in 2013. Handgun-related incidents reached their lowest point since 1998.
Forty per cent of homicides in 2013 were fatal stabbings. However, there were 31 fewer fatal stabbings in 2013 than in 2012, where there were 195.
Many of the homicides in Canada in 2013 are suspected gang hits. Approximately 85 homicides are suspected as having been foul play for criminal activity. This marks the first decline in three years for gang-related homicides and the lowest level since 2004.
The majority of homicides committed in Canada were committed by people who knew their victims. Almost nine in 10, or 87 per cent of homicides in Canada were committed by someone who knew their victim.
Victims of homicide in 2013 mostly knew the accused person as an acquaintance (45 per cent), a family member (33 per cent ) or through a criminal relationship (9 per cent).
During 2013 there were 68 incidents of intimate partner homicides, 14 fewer than in 2012. Like previous years, victims in these cases were most often (82 per cent) female.
The rate of stranger homicide was the lowest recorded in over 40 years, with 13 per cent of homicides involving victims who did not know their killer.
Approximately 76 per cent of homicides that occurred in Canada have been solved by police since 2003.