Cape Breton University prof. to move research from labs to museums
A CBU prof. researching disaster songs in Atlantic Canada is taking her studies out of the lab and bringing them to local museums this spring
January 27, 2015, 4:41 PM ADT
Last updated January 29, 2015, 1:37 PM ADT
For Top-40 radio listeners, "disaster songs" are those that often explore breakups and heartache. For Heather Sparling, associate professor of ethnomusicology at Cape Breton University, "disaster songs" really are about disasters: disasters like helicopter crashes and mine-shaft explosions.
Sparling is preparing a digital exhibit she plans to put in museums throughout Nova Scotia this spring, about the cultural significance of Canadian disaster songs. Sparling's exhibit explores the lyrics, meaning and historical accuracy of songs about disasters occurring in Atlantic Canada. The exhibit is entirely digital, consisting only of a display case and four iPads. Sparling says she hopes to be able to display the exhibit in eight or nine museums in Nova Scotia starting in June.
Sparling began examining songs about historical disasters last year. She says she now has a collection of about 500, including five about the 2009 Cougar Helicopter crash, 15 about the 1982 sinking of the Ocean Ranger drilling unit and more than 25 about mining disasters.
"This research began with me asking, 'Why are there so many new, recent disaster songs?'" says Sparling.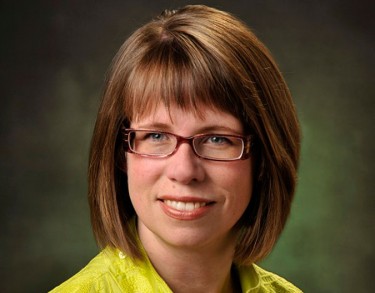 She says she first began looking at songs about disasters that happened hundreds of years ago — but it didn't take long to notice how many there are about recent incidents.
According to Sparling, disaster songs commemorate events in the same way as physical memorials or monuments. Like memorials, songs indicate reactionary and spontaneous emotions in times of disaster.
They also tend to capture the truth of how an event played out.
"What became clear right away is the accuracy of these songs," says Sparling. "That isn't always the case in the news and in film."
Sparling believes part of the reason is that newspapers used to be delivered personally by paperboys who would hear songs first-hand and, as they went door to door, would sing them as ballads.
"Even as television and radio came and news advanced, that tradition continued."
New technology and old museums
Another benefit to the research at CBU involves placing current technology in small museums across the province. The disaster songs exhibit is scheduled to appear in eight or nine museums, most of which are small facilities (sometimes with only one room for exhibits) and seasonal operations.
"The standard museum exhibit is central to objects, images and text," says Sparling. "Sound and music — if present at all — are often secondary."
Sparling's solution is to develop a display using digital media to incorporate audio. Because many of the museums she says will feature the exhibit later this year have limited space for new material, an iPad-based exhibit is a logical design.
Sparling says the whole exhibit takes up about as much space as a regular pinball machine.
For museums, Sparling hopes her project will provide an introduction to digital displays. For herself, she says working on the exhibit has already introduced her to a world of disaster songs and media dissemination she is eager to share with the public this spring.
"There is no point in our research staying among scholars at universities," says Sparling.
"This is something we can (easily) get out into the community."