CBU faculty vote in favour of strike
Job action would happen no earlier than January
November 20, 2013, 3:51 PM ADT
Last updated November 20, 2013, 5:18 PM ADT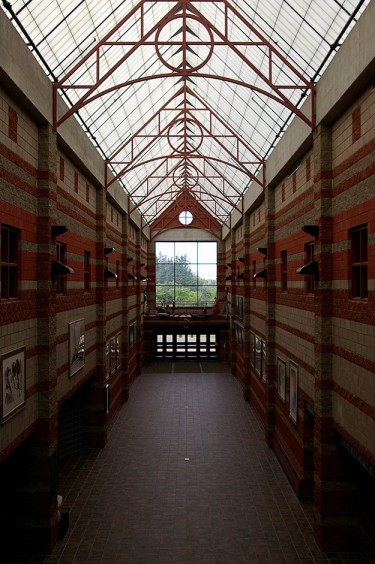 Cape Breton University's faculty association voted 92 per cent in favour of a strike last Thursday, but it could be a while before students see picket signs.
The faculty's contract with the university expired June 30, and negotiations came to a halt about a week and a half ago. Between the contract expiring and negotiations breaking down, the faculty association met with the university's management more than 20 times, says faculty association president Scott Stewart.
The main sticking point of negotiations has been the faculty's teaching workload, says Stewart. Right now, faculty at the university teach three courses each semester.
Stewart says most Maritime universities of a similar size have a faculty teaching workload of three courses one semester and two the other.
The school has agreed to reduce workload for some faculty, but would have one-third of the faculty teach four courses in both spring and fall semesters, and another two in the summer, totalling 10 throughout the academic year.
Both sides have filed for conciliation, which involves bringing in a government mediator to assist negotiations. However, it could be weeks before a conciliator comes to the table. Until then, Stewart says the association is willing to continue talking.
"They've been the ones who really walked away at the moment, but they can certainly walk back and we'd be happy to meet them," he says. The university did not respond to requests for a comment.
In the meantime, the association took a strike vote which, "empowers the executive of the union to call a strike when they deem it necessary," says Stewart. Of the membership that voted, 92 per cent were in favour of strike action.
"Nobody wants to strike," says Stewart, who also chairs the Department of Philosophy & Religious Studies. "You impose difficulties on students and our job is to teach students, not to withdraw our teaching services from them."
The vote does not mean a strike any time soon. If conciliation fails, the earliest a strike or lockout could occur would still be January, says Cape Breton University Faculty Association spokesperson Barry Moore.
Should a strike happen at all, sooner is better for students. A strike particularly puts stress on students in their final year who plan to graduate, says Moore.
Cape Breton University's student union president, Matt Latimer, says "a strike would obviously have a potentially profound negative effect on students," but he is hopeful negotiations will be successful.
The faculty association represents about 160 professors, nurses, lab instructors and librarians at the university. Cape Breton University has about 3,000 students.
The association held its only strike in history in 2000, which lasted five weeks. At the end of the strike, former university president Jacquelyn Scott resigned and sued the association for defamation. The association issued a letter of apology and paid an obligatory fee for damages. Stewart says the main issue in the previous strike was money, but this time negotiations broke down before money made it to the table.
On Monday, The Association of Nova Scotia University Teachers issued a press release expressing support for the faculty association.