Convention Centre showcases world of weddings
Bridal show attracted 135 exhibitors to help couples plan their big day
January 27, 2014, 5:08 PM AST
Last updated January 28, 2014, 4:00 PM AST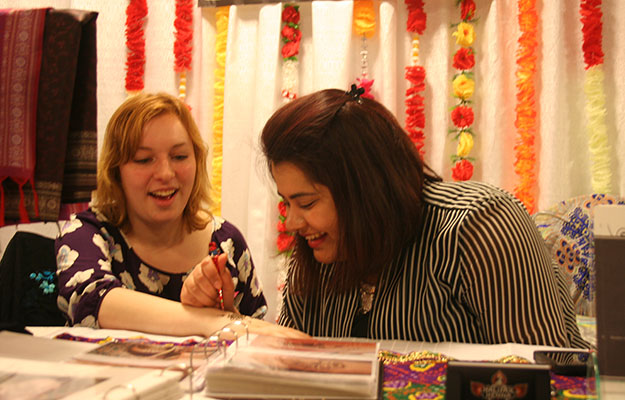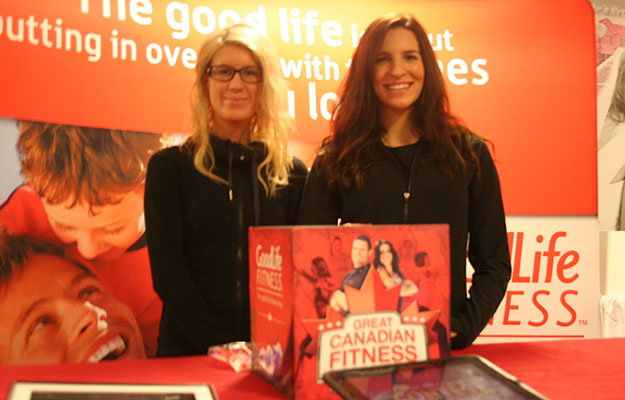 Bride Beth Hudson and her fiancé are going for a rustic lovebirds theme at their upcoming August wedding.
She says wedding shows are helpful to the planning process. "If you have never been to weddings, like me, you don't know that people make fake cakes."
Hudson was one of many brides in attendance at the Brides 2014 Halifax Bridal show at the World Trade and Convention Centre yesterday. With more than 135 exhibitors it is the largest wedding show in Atlantic Canada.
Vendors included florists, photographers, jewellers, planners and decorators, catering services, honeymoon options, gift registries, DJ Services and more. Attendees of the 25th annual show were eligible to win a grand prize vacation to Barbados.
Vendor Nicole McInnis of Oh Dina! millinery and hair accessories just started selling her handcrafted fascinators at wedding shows this year.
"I've always been attracted to this vintage aesthetic," says the Hubbards, N.S., native.
When McInnis first started selling her work she was shocked to be able to pay her Ryerson tuition in five days.
Her work, handcrafted at her North End Studio using materials from Spain and England, is in 35 stores across Canada.
She likes these shows because, "you get to meet brides that might now know your work. And they just play dress up."