Dal offering free ESL workshops
Administrator says university is aiming to better support international students
January 31, 2014, 2:22 PM AST
Last updated February 4, 2014, 7:04 PM AST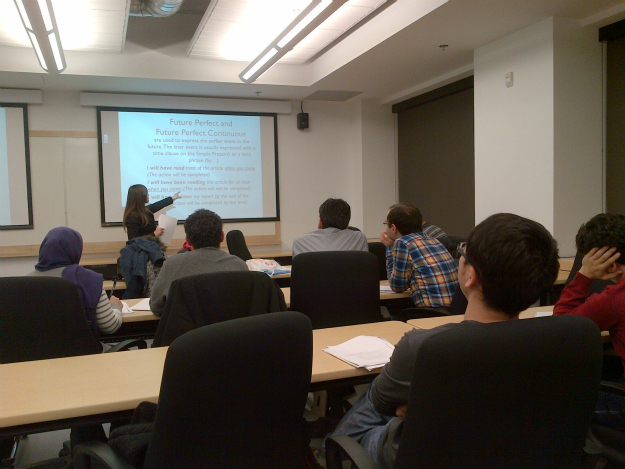 The College of Continued Education at Dalhousie University is currently offering free ESL workshops for international students. The workshops are open to Dalhousie and King's students who have already passed the necessary language requirements for admission.
The workshops, which began earlier this month, are being offered twice a week until the end of March.
They are designed as added support for students who wish to take their English skills to the next level in an academic, formal setting. Each course is taught by an experienced and accredited English-as-a-second-language instructor.
Similar workshops have been offered in the past; however, there were fees involved.
Jennifer MacDonald, the head teacher for ESL programs at Dalhousie, says they were able to secure funding from student services in order to offer the workshops free of charge.
MacDonald says, much like the health centre, writing centre and career centre, language support is also a service that should be readily available to international students.
"Dal has an increasing number of international students - up to 11 or 12 per cent. Since we are welcoming them onto our campus, we need to ensure they get linguistic support," says MacDonald.
According to the Association of Atlantic Universities, Dalhousie has 2,505 full-time Visa students enrolled for the 2013/2014 academic year.
While there are similar part-time ESL support programs available throughout Halifax, enrolment can cost upwards of $250 per course.
MacDonald says there is a strong need for this type of programming in Canadian universities. Although students are required to pass a standardized English exam prior to their acceptance, there are certain shortcomings that come along with this kind of testing.
"A student can do very well on one of those tests. However, they might not be familiar with Canadian university conventions, professor expectations or writing in certain specialized areas. There is still support needed to help them achieve academic success," says MacDonald.
Many of the students are completing master's and PhD programs. The ESL workshops offer them the opportunity to advance their English skills in regards to thesis preparation, advanced academic vocabulary, as well as interview and presentation skills.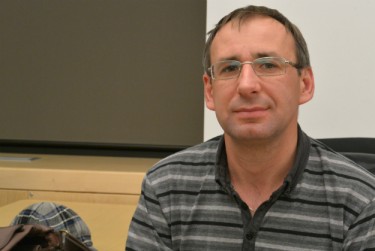 Andrii Mereshchuk, a master's student from the Ukraine, is studying petroleum engineering at Dalhousie. He heard about the ESL workshops through an email sent to international students. He says because English is not his first language, there is an added degree of difficulty to his studies.
"This is an opportunity to improve my English. Here, I can get the practice I need," says Mereshchuk.
He says the free workshops are an incentive to bring more students into the classroom to get the help they need when it comes to various academic skills.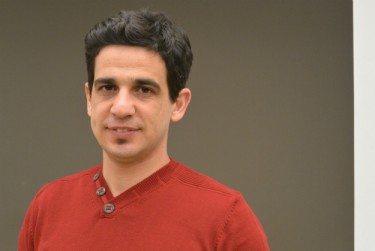 Rashed Asakarnah, a PhD student from Jordan, says some of the workshops he enjoys most revolve around Canadian culture.
"It makes you proud to be here in Canada," he says.
Asakarnah also says although he has been speaking English for a few years now, he decided to register for the ESL workshops as a way of improving his language skills.
"It's really good to refresh your information. Many of the things they are teaching – I learned so long ago. It's helpful to be working on my reading and writing, and paying attention to the small details. I am going to write my thesis in the future so it will help," says Asakarnah.
The workshops focus on a variety of topics and skills necessary for furthering the education of international students. Some of the workshops being offered include simple instruction for punctuation and sentence structure, as well as "Oral Communication for Grad Students" and "The Art of the Interview."