Dal students show support for fossil fuel divestment
Students make impression at university's board of governors meeting
February 11, 2014, 8:52 PM AST
Last updated February 11, 2014, 11:07 PM AST
A record number of students attended a Dalhousie University board of governors meeting today to encourage the school to eliminate its investment in fossil fuels.
More than 60 students were in the audience, doubling the previous record for student attendance set during a meeting in November.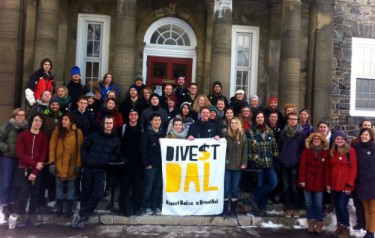 Sagar Jha, the Dalhousie Student Union president, gave a short speech at the meeting on Tuesday to outline the reasons why Dal should support divestment from fossil fuels. He says divestment is ethically consistent with Dalhousie's commitment to sustainability.
Twelve colleges in the United States have agreed to divest in fossil fuels, but no colleges or universities in Canada have yet to do so. If Dalhousie agrees to the idea, the school would become one of the biggest university supporters of fossil fuel divestment in North America.
"It's a chance for us to leap frog and jump right to being the leader," said Rob MacNeish, one of the founding members of Divest Dal, the student group behind the movement.
Divest Dal was first started in May 2013. MacNeish says the group is the most successful student campaign in recent memory.
He credits the success of the campaign to combined support from students, faculty, alumni and the surrounding community.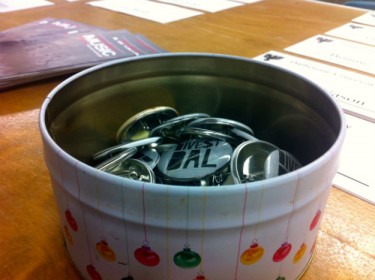 The three main goals of Divest Dal are:
1. Transparency: More information about which industries Dal profits from.                                                2. Frozen Investments: A freeze on new investments in fossil fuel and extractive industries.                       3. Divestment: Removal of Dalhousie funds from current investments related to fossil fuel and extractive activities.
Divest Dal will attend a meeting with the investment committee on Feb. 28 to discuss the matter further.
More updates to come.