Dalhousie professor spearheads research on heart disease
N.S residents impacted by heart attacks can learn from researchers studying cardiovascular disease
January 27, 2015, 1:55 PM AST
Last updated February 3, 2015, 3:17 PM AST
Joe Christie was 48 when he suffered his first heart attack. He didn't know then that he would experience two more or that he'd have to undergo a triple bypass surgery.
According to the Heart and Stroke Foundation, someone dies in Canada every seven minutes from heart disease or stroke.
"They did a triple bypass and it worked really good, but it took a long while before I got back into working condition," said Christie.
Today, Christie, 67, is on two different heart pills. He's trying to get more rest and exercise but he's still finding it difficult watching what he eats.
Christie, who resides in Dartmouth, is not the only person who has been affected by heart disease in his area.
On Jan. 6th, the sudden death of Dalhousie student Ngena Bernard left friends, family and members of the Dartmouth community devastated.
Bernard, 36, died because of a heart and asthma attack, according to her father Gary Bernard.
Before her death, she was on medication for high blood pressure.
On average, 2,614 people are admitted to the hospital for heart attacks in Nova Scotia, according to the Heart and Stroke Foundation.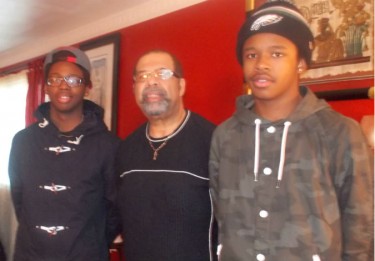 Dr. Robert Rose, assistant professor of physiology and biophysics at Dalhousie, has been   spearheading research on cardiovascular hormones with funding from the Heart and Stroke Foundation.
His main area of focus is understanding how hypertension, diabetes and common forms of cardiovascular disease result in cardiac arrhythmias (irregular heartbeats).
"You have to look at some of the underlying causes of these cardiovascular diseases. In a lot of cases it's related to lifestyle," Rose said.
In 2013, the Heart and Stroke Foundation chose Dalhousie Medical School as one of the 18 research institutions to receive part of $300 million for 10 years, according to Dalhousie News. The donation is intended to help researchers like Rose, who are participating in the Research Leadership Circle.
Specific research carried out by Rose and his lab team have focused on hormones called natriuretic peptides that help to regulate the heart.
The hormones are already produced naturally by the body, Rose said.
Natriuretic peptides affect the electrical activity of the heart and work to protect the sinus node, the heart's natural pacemaker.
"Despite its importance it's probably less understood than other parts of the heart," Rose said.
Another focus of Rose's is atrial fibrillation. He says it is one of the most commonly encountered arrhythmias.
"It occurs by itself due to genetic mutations. It also occurs as very common forms of cardiovascular disease in the form of heart failure, hypertension and diabetes."
Funding for his research has also come from the Canadian Institutes of Health Research.
"Science and trying to discover things and how they work is a longtime process," said Rose. "Knowing that there is a stable financial commitment is reassuring, and critical to the work that we do."
Remembering Dalhousie student Ngena Bernard

Sociable, pleasant and kind are the words Ngena Bernard's family use to describe her personality.
On Jan. 6, Bernard died suddenly at the Dartmouth General Hospital. Gary Bernard, Ngena's father, said that she was his friend and daughter.
"It's going to take me a long time to get over her loss and the loss of her not being around," said Bernard.
Ngena was a full-time student at Dalhousie and had an interest in social work. While at Dalhousie she completed the transition year program.
Ngena was heavily involved in her community, and she volunteered as a tutor with the Black Educators Association cultural awareness and enrichment program. Sherry Bernard, Ngena's aunt, said she was a family-oriented woman, who never forgot anniversaries and birthdays.
Ngena's father and aunt said that most of all she was a selfless mother, and she instilled respect in all four of her children.
She would take her two daughters to see their brothers play basketball and ensure that her sons attended their sisters' piano recitals.
"Whatever her kids were in she would be a part of it," Ngena's aunt said.
A fundraiser was held last Thursday to raise money for her sons' basketball expenses. Her sons, 15 and 16, play for the Auburn Eagles.