Dalhousie students try to help man in need by attending stem cell donation clinic
More than 100 students attend event to register as stem cell donors
January 15, 2015, 8:35 PM AST
Last updated January 15, 2015, 8:35 PM AST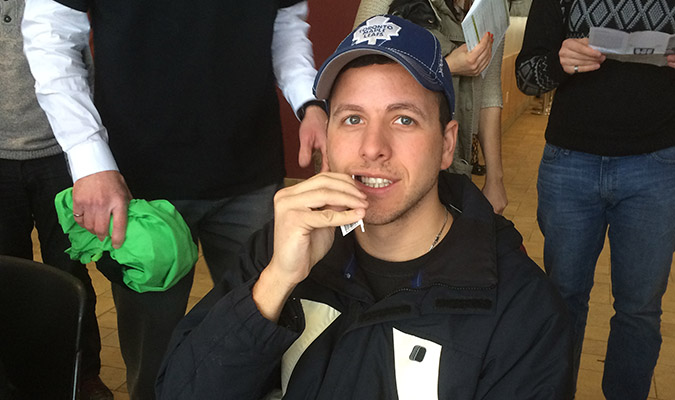 More than 100 students took the opportunity Thursday to help save a life at the Dalhousie Student Union Building.
Students joined the Canadian Blood Services One Match stem cell and marrow network on Thursday at the registry clinic in the SUB lobby.
The event was organized to try to find a donor match for Chris Lebrun, a 48-year-old Ontario man with leukemia. He needs a stem cell transplant in order to survive, says lifelong friend Barb Leighton.
"We're looking for heroes," she said.
LeBrun has many family and friends in Nova Scotia, many of whom helped out with the event.
LeBrun's godfather Jamie Cochran says the LeBrun family has roots in the Annapolis Valley, and the LeBrun Recreation Centre in Bedford is named after Chris's great uncle. A similar event took place last Saturday at the centre.
"We had a good clinic in Bedford last Saturday, but this one has surpassed that one so far," Cochran said.
Signing up for the registry involved getting informed consent, filling out a registration form and getting a cheek swab.
It was a "simple way to help someone," said Ryan Gallant, one of the 128 students who participated.
Student Peter Richard said his motivation was "the possibility of saving a life, it's a good feeling."
Alysha Rose saw LeBrun's picture and read his story online.
"I don't really see how I could not show up after that," she said. "I just think that as human beings, it's best practice to do whatever we can to keep each other alive."
Billy Garrison said that as a student, "you can't help people out financially, so if I can do this, it's free, takes five minutes, I'll do what I can do."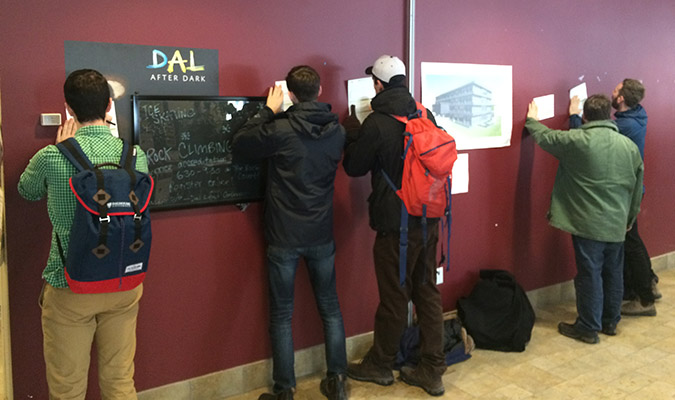 The ideal donor candidates are males between the ages of 17 and 35, says Holly Sinclair, of Canadian Blood Services. Donors from that demographic stand a better chance of success, and they're the most needed, she said.
"It's only about 12 per cent, they're the best chance for the patient, so we need to grow that category," she says.
LeBrun's family and friends could find out if a match was found within 30 days, says Cochran.
Canadian Blood Services is hosting another blood donor and stem cell registry clinic in the McInnes Room at the SUB on Feb. 4 and 5.