Dalhousie University longs for better reputation
Dalhousie wants to move up into the top 200 schools in the world
January 20, 2015, 6:48 PM AST
Last updated January 20, 2015, 6:48 PM AST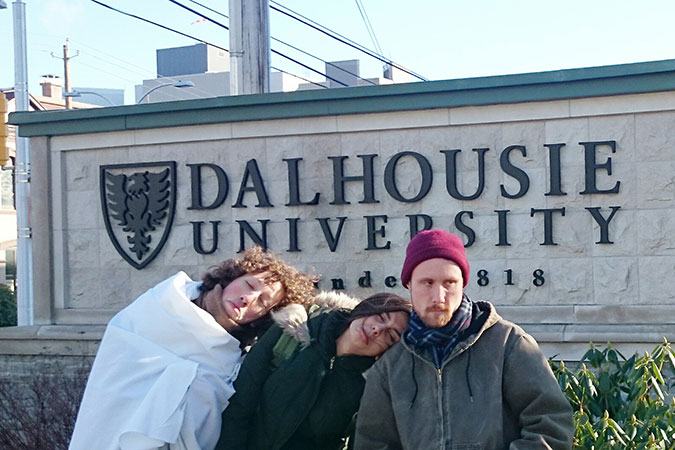 Dalhousie University is aiming for better international recognition, and launching a project to get it now.
In 2010, Dal was in the top 200 of the Times Higher Education ranking, which evaluates colleges all over the world. Recently, however, it has been in the top 250.
The project is recruiting members who can be in charge of it. It is called Inspiration and Impact: Dalhousie Strategic Direction.
"It is very early days in the planning process and we are working as a team to explore this area," says Mary Jane Jennings, an executive director at Institutional Analysis & Research.
"Dalhousie is one of Canada's top research universities, conducting $140 million in research in each with hospitals, universities, industry, governments, non-profit agencies and other universities around the globe," says Dal spokeswoman Nikki Comeau.
"Our researchers are world-class and influential in their fields."
Indeed, Dal is not known well by many people. The university believes there is a gap between its academic achievement and perception.
Kyle Mutrie grew up in Ontario and studied general arts at Waterloo University. Now he is an English teacher in British Columbia. Although he has been living in Canada, he isn't familiar with Dal.
"I have heard the name before but don't have any impression or knowledge of it."
Ikuho Maeda, a Dalhousie student from Japan, didn't know the school before she considered a transfer from Lethbridge College in Alberta.
"My teacher at my previous college recommend me to go to Dal. He said Dal was known for international studies as well as its law school. But I had never heard the university even though I was in Canada for two years."
Maeda wants her university to be more famous in the world because she believes it will help her.
"It will be helpful to have had graduated from a renowned university when I try to find my job. Japanese companies do pay attention to where employees have finished their degrees. Moreover, if Dal becomes more reputable like McGill, U of T or UBC, I can be proud of it."
Dal wants to go back into the Top 200 as a world leading university. The goal is to regain its honour. That is what students hope too.