Brief
Day of Action on the agenda at NSCAD student town hall
Protest slated for Feb. 4
November 26, 2014, 3:42 PM ADT
Last updated November 27, 2014, 8:54 AM ADT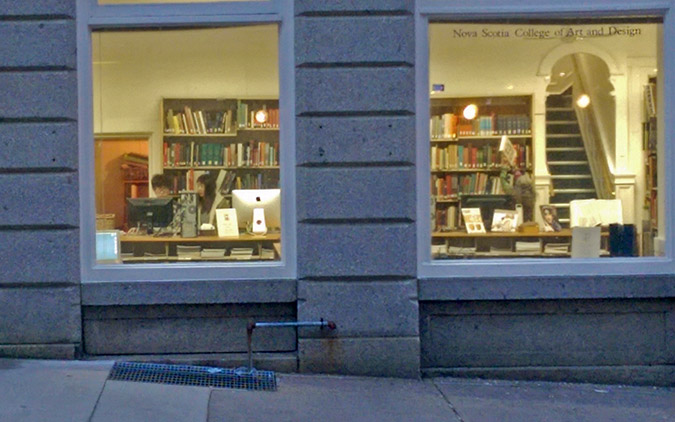 Students at the school known for its out-of-the-box creativity are asking their peers to think about how they can get their message across to the province in the new year.
The Student Union for the Nova Scotia College of Art & Design, otherwise known as SUNSCAD, held its first town hall of the year with about 45 students in attendance.
On top of electing 13 new reps and discussing how to best renovate the Fountain Campus, the focus of the meeting was on SUNSCAD's actions in the new year.
One of the big events coming up is a national student Day of Action set for Feb. 4 of next year.
"It is a massive mobilization of students," said Sarah Trower, campaigns co-ordinator for the Canadian Federation of Students in Nova Scotia, who was on hand to explain the ideas and goals behind the protest.
The event is organized by the CFS with support from local student unions across the country. During the last event in 2012, thousands descended on downtown Halifax to protest the steady uptick in tuition fees.
The chief goal of the protest is to convince the province to stop allowing universities to implement a three per cent hike in tuition and to return tuition to 2011 levels. Other demands, Trower said, include restoring provincial funding to universities that was cut over the same period of time and calling for the transition of student loans into government grants, a process that has already begun in Newfoundland & Labrador.
Now SUNSCAD and the CFS are turning to its students for plans on how to get those ideas across.
A general public planning meeting is set for next Thursday at King's College Wardroom at 6 p.m.. Representatives from Dal, Saint Mary's, King's, the Mount and NSCAD will be on hand and are looking for creative input to make next year's protest stick out.
"We encourage all students who want to fight for lower tuition and greater accessibility to get involved," said Trower.
@sunscad killin it in townhall as we recap 4 very active years. #keepfighting pic.twitter.com/rkw34jKxkN

— Sarah Trower (@TrowerSarah) November 24, 2021