Doing business differently
The Mount's Centre for Women in Business boosts women entrepreneurs
November 1, 2013, 9:23 PM ADT
Last updated November 6, 2013, 2:59 PM ADT
After a decade of freelancing in the communications industry as a strategist and journalist, Eleanor Beaton wanted to expand her business - but didn't know how.
"I was at a point where I knew I could poise myself for significant growth, but I didn't have the management skills to get me there."
She turned to the Centre for Women in Business at Mount Saint Vincent University and participated in its advanced mentoring and management program, one of the centre's many services aimed at helping women entrepreneurs develop their business.
The centre opened in 1992, when the Mount's business faculty and the Atlantic Canada Opportunities Agency expressed a need for women-specific business services. It offers programs to support all stages of business development.
Industry Canada statistics show that, although the number of self-employed women in Canada is growing, women business owners are still underrepresented in small and medium-sized businesses. The Canadian Taskforce for Women's Business Growth says women entrepreneurs represent an "untapped source of economic opportunity."
Tanya Priske, executive director of the centre, says the needs of women entrepreneurs are different compared to men, as are some of the barriers. She mentions the "juggling act" of work-life balance and the isolation of being a woman entrepreneur.
Janna MacGregor, the centre's communications manager, says networking can also be a challenge for women in a male-dominated business world.
"A lot of business deals are done on the golf course," she says, adding "our networking events are different."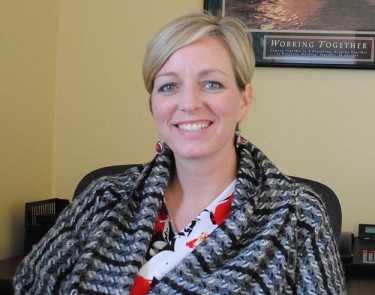 The centre's activities focus on collaboration, relationship building and peer-to-peer support. It has provided assistance to about 11,000 women during the past 21 years, Priske says.
"It's very, 'What do you do, how can we work together,'" MacGregor says.
Kate MacLeod started Halifax Headshots Photography, a portrait studio targeting business professionals, about two years ago and attends the centre's monthly breakfast networking sessions. She says she enjoys hearing the facilitator speak and meeting other participants — the dynamic is different when it's just women.
"It's often been noted that when boys and girls are separated from one another (in grade school), they tend to excel. I think there's some small kernel of that still at play for grownups," she says.
Other programs at the centre emphasize skills development, including how to increase their business-to-business sales, focussing on global demand and export.
Beaton says the six-month mentoring program is one of the best training programs she has done. In addition to being paired with a mentor, she was able to benefit from peer learning with other participants.
"Our businesses were all very different but we shared many of the same challenges," she says, like dealing with human resources and financial management issues.
Since finishing the program, Beaton has seen "huge changes" in her business.
"I used to do almost all of my business within Atlantic Canada, now it's about half," she says. "The rest of my business is coming from other provinces and in some cases the United States."