DSU adopts new phone app to replace Soapbox
OOHLALA app will replace DSU Soapbox site, and hopefully improve student feedback.
January 21, 2014, 11:47 PM AST
Last updated January 28, 2014, 3:13 PM AST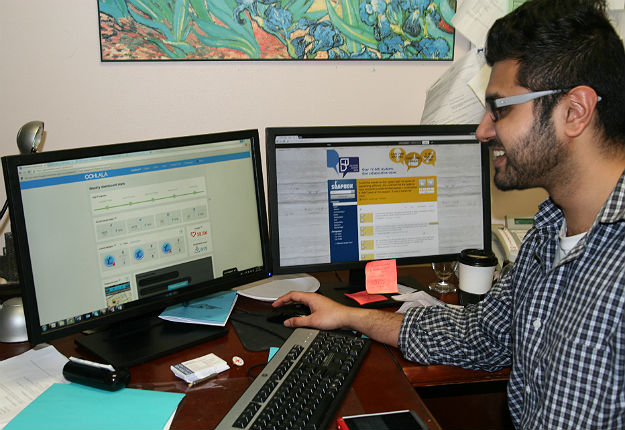 The Dalhousie Student Union (DSU) is doing away with last year's Soapbox online comment forum and updating to a phone application.
OOHLALA is the new app the DSU is hoping will become popular on campus, and help them with one of their biggest problems: feedback.
"The union is in desperate need of feedback," said Ramz Aziz, the current DSU Vice-President internal.
The Soapbox website was put into place by the 2012-13 student union executive in hopes they would have students from a diverse range of social groups and disciplines voicing their opinion.
"It was meant to have students voices portrayed in an organized fashion," said Aziz.
With a lot of time and promotion going into Soapbox at the beginning, there was a surge of users that the executive had found died down significantly when they looked at the site again this year. Soapbox had cost the union more than $5,000, meanwhile the app will cost slightly less.
"It will be shut down in a couple months," said Aziz about Soapbox, although the website is not a lost cause yet. "We care, we're still checking."
About five months after getting OOHLALA, the DSU sent multiple emails to students to promote the latest feedback medium, and even used it for orientation week.
"It's not like it's never going to come back," said Aziz about Soapbox. When used successfully, and promoted, Soapbox can be a useful tool. Politician Justin Trudeau has his own Soapbox page and is an example of how it can thrive with the right audience and promotion.
Jenna Mack, a marine biology student at Dal last year, was the winner of a Soapbox contest for the idea on the site with the most likes. Her appeal for classrooms to be opened for study late at night and weekends during midterms and exams received 106 votes.
There were some issues with the site however.
Mack says she expected the DSU to act on her suggestion more quickly than it did, after a year her idea is still listed as under consideration.
"It was a big issue for a lot of students, having no place to study on campus with access to plugs and Internet," she says.
Izzy Morin, another student who posted on Soapbox said, "I posted not really expecting an answer." She hoped the DSU would maybe have her idea on the radar but didn't expect it to be addressed.
The DSU will be promoting the new app continuously through the next year, and is in the midst of planning a scavenger hunt using the app for this coming February.