Essays-for-hire lucrative, tough to detect
Legitimate or not, university students have plenty of options when it comes to writing essays. One of those options allows them to skip the writing altogether.
February 9, 2015, 6:53 PM ADT
Last updated February 11, 2015, 4:42 PM ADT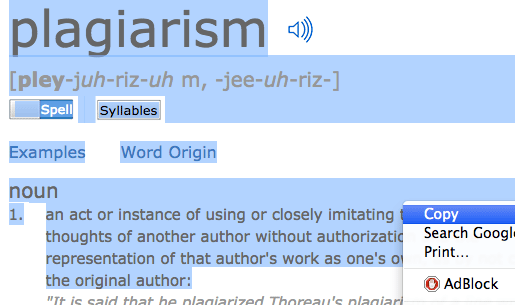 For university administrators, essay forgery is a crime: an easily accessible resource some professors struggle to detect.
For Mike, an otherwise-unemployed 33-year-old living in Toronto, writing essays for others is a business: an easily providable resource some students struggle to bypass.
Mike, who does not wish to provide his last name, advertises his essay-writing services on Kijiji and other online classified listings across Canada. He puts his phone number at the bottom of each listing, beneath a description of the writing and editing services he provides.
While Mike volunteers his name and contact information, assuring clients his is the voice they will hear, Mike doesn't do all of the writing. He has a small team of writers across the country with more than 20 years of for-hire essay-writing experience.
"Most of our (customers) are business students," says Mike, who says his company is small enough to recognize its "good number" of repeat customers.
"We've helped master's students, graduate students, undergrads…all (levels of) university."
Mike's company, A-Plus Essay Writing Service, is one of about a dozen writing services currently looking for customers on Kijiji in Halifax. While A-Plus will send essays anywhere in Canada, other advertisers - including those that aren't even companies - will assist only local students.
Location isn't the only difference.
Sara Timberlake advertises essay-writing help in Halifax. Based in Tantallon, Timberlake says much of her work is with ESL and international students. Unlike other companies that advertise online with the same keywords and descriptions of their services, Timberlake works as a tutor.
In other words, by listing the word "essay" in the description of her ad, Kijiji groups independent tutors like Timberlake with essay-for-hire companies like A-Plus.
"I am very much aware of the nature of plagiarism and plagiarism rules. I know you can be expelled and never enter university again. So the work is all theirs," says Timberlake, of her university-level clients.
'We aren't in the business of investigating fraud'
While anonymous writers coast through essays on subjects ranging from anthropology to music theory, (Mike says he and his team have written on such a wide variety of topics he no longer struggles to find sources) universities are finding it tough to detect "professionally" written essays.

At Dalhousie University, the school's manager of discipline and appeals, Bob Mann, says while essays-for-hire are not a prevalent issue, they are extremely difficult to police.
"We aren't in the business of investigating fraud (specifically)," says Mann.
"There is no CSI Dalhousie. We are aware of it, but these are very difficult cases to detect."
Though Dalhousie students can seek writing assistance at the university's Writing Centre, the centre doesn't actually "fix" essays, according to Mann. Whereas the Writing Centre educates students on the mechanics of essay writing, students seeking immediate help on essays may take the online, for-hire option.
Despite the temptation (most services advertising in Halifax charge between $20 and $30 for an essay, plus mail costs), Mann says a higher percentage of the cases coming across his desk involve students who turn to one another for help. Mann says this is especially true with cases involving international students, who have to combat varying knowledge of the English language in addition to their assignments.
For essay writers like Mike, out of school, searching for a full-time job and with a list of repeat customers, the question of the morality of essay-hiring is easily dismissed.
"This is a tool for students to use to study," says Mike.
"Nobody is telling them to turn (our essays) in. It is a legal business."