External task force set to begin investigation into faculty of dentistry
University announces McRae, Iyer will join Backhouse for review of faculty
January 22, 2015, 5:19 PM AST
Last updated January 23, 2015, 2:03 PM AST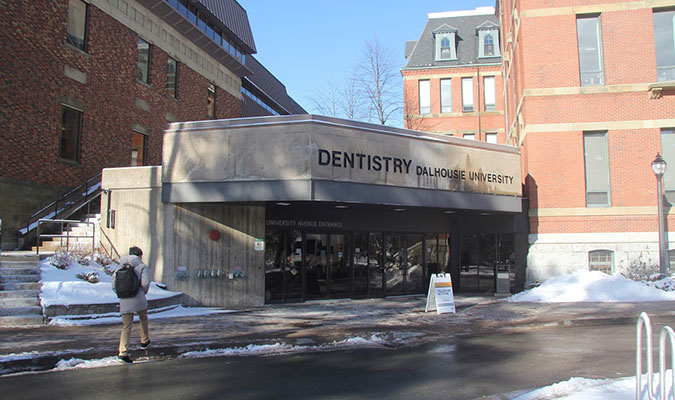 A human rights/professional regulation lawyer and a University of Ottawa law professor will round out Dalhousie's external task force responsible for investigating misogyny, sexism and homophobia within the university's faculty of dentistry.
Dalhousie president Richard Florizone announced Thursday that Nitya Iyer and Don McRae will join chairperson Constance Backhouse. The three will combine efforts to investigate if the culture, practices and policies within the faculty of dentistry meet the standards of other universities across Canada.
The task force was created to act as a third-party assessment of the broader environment within the faculty of dentistry, after misogynic and sexist posts were made by 13 male fourth-year students in the program. All involved in the task force are required have no affiliation with the university.
Florizone announced Jan. 9 that Backhouse would lead the task force, and two other members would be chosen jointly by Backhouse and Florizone.
Lyer practises administrative and constitutional law, with special expertise in human rights, freedom of information and protection of privacy, and professional regulation. She has written extensively on equality, and is also the past president of the Elizabeth Bagshaw Women's Clinic.
McRae teaches international law, international trade law and law of the sea at the University of Ottawa. He is a companion of the Order of Canada, and was elected to the United Nations International Law Commission in 2006. He has experience successfully negotiating issues of gender race, ethnicity and homophobia.
Under the task force's terms of reference, it will be responsible for looking at the faculty's tolerance for misogynistic, homophobic and sexist conduct, the sanctions implemented for any misconduct, and if previous training was put in place to avoid misconduct.
It will also look at whether the classes or clinical practices within the faculty promote a misogynistic, homophobic and sexist environment, and if the students are aware of the proper procedure when complaining about these offences.
The task force will complete this by reviewing relevant documents in the university's possession, conducting interviews with those relevant to the investigation, receiving and reviewing submissions from past and present faculty members, and reviewing all policies and practices relevant to the investigation.
The task force must file their findings to Florizone no later than June 30.
The Dalhousie senate recently passed a motion for Florizone to report all findings of the external task force to the senate. The investigation into the actions of the 13 members of the Facebook group will continue to be conducted by the dental school's Academic Standards Class Committee.