Finances cloud future of Halifax's Plan B
Co-op fights finance dilemma but it won't be a goodbye to vintage local goods
January 29, 2015, 5:53 PM ADT
Last updated February 3, 2015, 3:24 PM ADT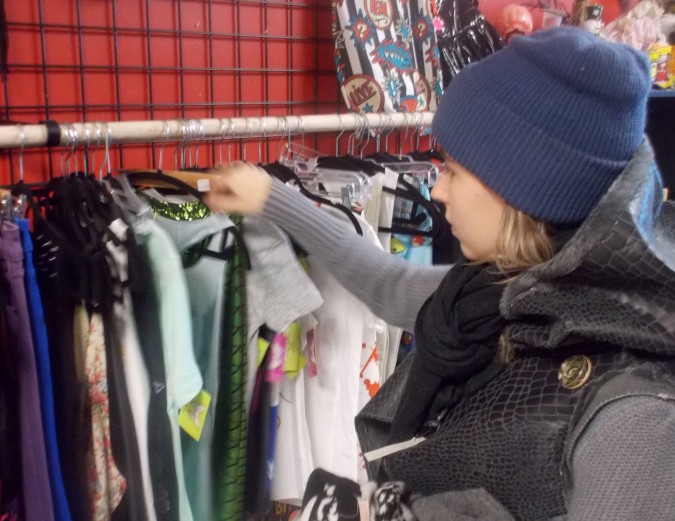 A community hub for Halifax entrepreneurs selling local and used goods is facing financial challenges that could lead to some retailers having to sell their products elsewhere.
When Bob Chiasson founded Plan B, a non-profit co-op business that opened in September 2011, his idea was to have 10 different vendors selling a variety of vintage items within the new space.
Two problems were solved, said Chaisson.
"Not only would we be able to open our own shop together, but we could each take turns working the counter," he said.
But months after opening, retailers, who also paid rent to Plan B,began to pull out and set up their own businesses around the city.
Today, a surge of competition, and fewer retailers to help pay the bills have placed a weight on Chaisson, who oversees operations at the co-op.
"The problem is we've become a victim of our own success," Chiasson said.
According to the 2014 Halifax Index, 80 per cent of businesses are optimistic about their current economic prospects in Halifax.
Limited space and a disconnect with customers are two reasons Daun Windover, owner of Abode Boutique, said she parted from Plan B in 2013.
"Developing that good relationship with your customer is important so you know what to buy next time," said Windover, who sells mid-century furniture and home decor.
Chiasson says retailers set up shop in Plan B, develop their customer base and then leave to open their own shops.
"When we opened we never expected to become a small business incubator in the city, and that's what we've become," he said.
"In three years, six small businesses have opened in the city that all started in Plan B."
Some Plan B retailers are not blaming competition for the ailing financial situation of the store.
David Figueroa, owner of Vagabond Vintage, sells thrift clothing in Plan B. He said the store has internal issues such as lack of structure.
"We don't have enough meetings and the finances are not organized," said Figueroa.  "There's too much (freedom) given to smaller vendors and they don't support the shop by paying rent."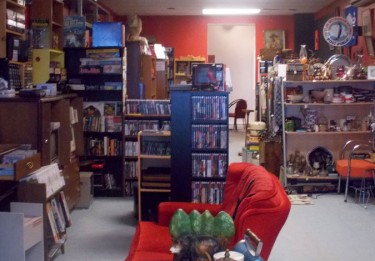 In Halifax, commercial vacancy rates are declining, a sign that business is growing, according to the Halifax Index report. According to Greater Halifax 2014, the costs to rent commercial space in downtown range from $17 to $20 a square foot.
Figueroa has been doing pop up sales at universities in Halifax for four years, but this is his first time selling clothes from an official store.
He has one simple solution to get Plan B in a better financial position. "You could say to retailers this is your rent, and it doesn't matter how much money you make, you need to pay it."
In most cases, it is the smaller vendors who pay about $60 that don't dish up their rent money, said Figueroa.
For now Chaisson, who works in the film industry part-time, will pump money into the co-op to keep it afloat.
Keeping the space will benefit the BSide Gallery, an event space run by NSCAD University students.
"Our big support base is from the universities, (mainly) the art school, it's a younger crowd that we have here," he said.