Fine arts degree on its own not enough
NSCAD students face up to reality after school
January 16, 2015, 6:12 PM ADT
Last updated January 16, 2015, 6:12 PM ADT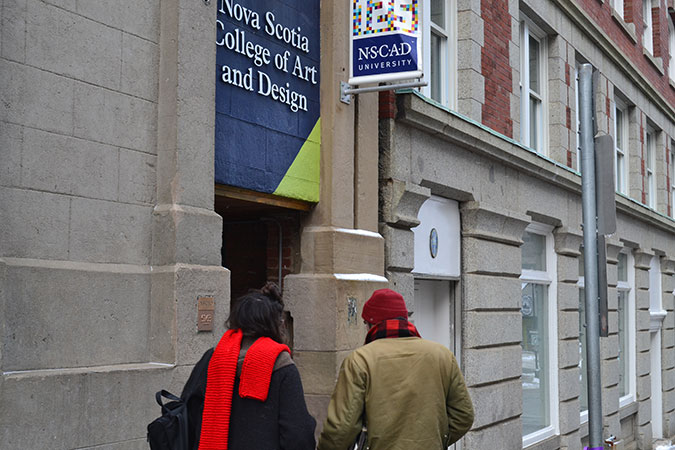 So, you've graduated with a fine arts degree. Now how are you going to pay the bills?
A new public lecture series offered by a NSCAD University professor entitled Art + Money is hoping to better acquaint students with the harsh realities of being an artist in the current economic climate.
For every blockbuster auction there are thousands of artists struggling to make it — the most recent data shows that fine- and applied-arts grads are projected to make 12 per cent less than their contemporaries who don't go to university at all.
But while the art school doesn't stress economics to its students, it recognizes the need for better post-school preparation. The new lecture series is only the latest of these efforts.
Max Haiven, assistant professor at NSCAD and Art + Money instructor, has focused his research on the economics of culture and social theory and is well versed in the struggles facing fine arts grads. He maintains that a fine art degree is still a worthwhile investment.
"Money shouldn't be a motivating factor for why any student pursues a degree. That's a societal problem versus an individual one. A fine art degree is beneficial for both the intellectual and spiritual development. … But we could do more to prepare students for life after school," Haiven explained.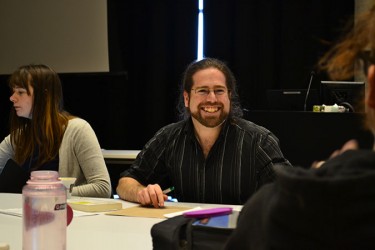 He said it's not the primary role of a university to set students up for employment and that the perception of a guaranteed job after graduation is unrealistic. Interest in a subject should trump the promise of an eventual payoff, he said.
Nathan Rose, a fourth-year interdisciplinary student at NSCAD, said his class is feeling the economic pinch. He took an entrepreneurship class last term and said while it had a lot of potential, it was poorly taught.
"It's mandatory for jewelry students, but I thought, why isn't this mandatory for all students? It's working for you. Basic business knowledge is helpful."
Rose originally came to NSCAD out of pure interest but in his senior year has come to realize the need for a steady job.
He's already got a marketing job in Toronto lined up after school. Rose took the skills he learned in his design-focused program and did internships with Tantrum Design and Video Effects and was later offered a position with the firm.
His girlfriend and fellow NSCAD student is a different story.
"She's a jewelry student and she's scared to pursue her field. A lot of students end up going to teacher's college instead," Rose explained.
Marylin McKay, art history and critical studies division chair at NSCAD, said that since the school's inception in the 1960s liberal arts courses, have been mandatory for all disciplines in order to round out their education. Students have the opportunity to take courses in the sciences, humanities or social sciences, at any other Halifax institution, but few students take the opportunity to broaden their studies in such a manner.
"The majority of students just take more art history credits — to perhaps stay on their own campus or just to stay in their field," McKay said.
But the school is aware of the poor job prospects that result in a BFA or BA.
"We try to make it clear a BA in art history doesn't lead to an exact job, just like a BA in history or literature. Art history is not a degree that gets a job, but most of our students want to pursue a masters or post doctorate anyways and we're there to help them achieve that," she said.
The lack of employment opportunities after school is a reality for most undergraduate students no matter their field of study, but McKay encourages students to tailor their arts degree to take advantage of any and all opportunities.
It seems, then, that in order to get work, students have to make their degree work first.