Gaelic language bursary creates opportunities in Scotland
Once considered a dying language, Gaelic is making a comeback
January 23, 2014, 9:00 PM AST
Last updated January 25, 2014, 11:54 PM AST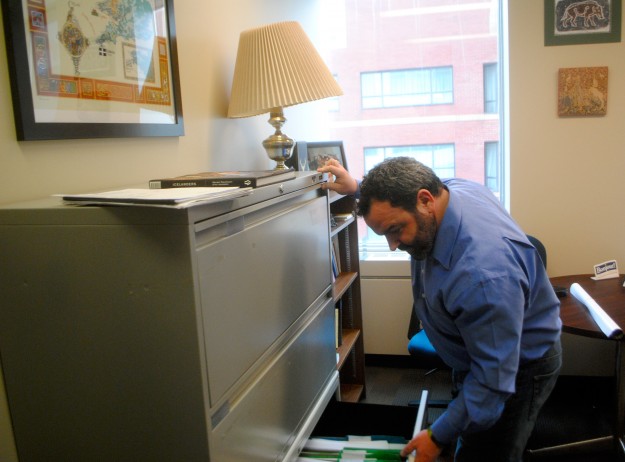 Five Nova Scotia students will have the opportunity to pick up new language skills in Scotland this summer through a Gaelic immersion program funded by the Scottish government.
The bursary was initiated last year and the success of the program prompted a renewal for a second run, this time to celebrate the Scottish year of homecoming.
"It's to try to give a broader perspective around cultural identity," says Lewis MacKinnon, the executive director of the Nova Scotia Office of Gaelic Affairs, the office where the bursary applications will be processed. "It's to support already existing initiatives, offering another tool for people to further their language learning."
The Office of Gaelic Affairs is one of the newer divisions of the provincial government; it was started in 2006 to promote the resurgence of Gaelic culture and language within the province.
Beth Anne MacEachen, a teacher at Citadel High, has been experiencing the resurgence of the language first hand. "When I moved home from Scotland about ten years ago, and I felt that there was barely anywhere I could speak Gaelic. Now I can speak Gaelic everyday, there's Gaelic in the schools, [and] lots of evening opportunities," says MacEachen.
The Gaelic language bursary will cover living, tuition and travel costs to send students to the Isle of Skye for around two weeks, which is also where MacEachen moved when she left Nova Scotia to learn Gaelic in Scotland.
Now she teaches Gaelic evening classes through the Gaelic Language Society of Halifax, or Sgoil Ghàidhlig, and says that a number of her students have expressed interest in applying for the bursary. "Some of my high school students are kind of talking about it," she says, "but I definitely have all types of students who are interested in that bursary."
Professor Joe Murphy teaches Gaelic at Saint Mary's University. He says the decline in Gaelic speaking in Nova Scotia started at the end of World War I, when Gaelic speaking parents began teaching their children English in order to open up job opportunities for them.
But now, "there are hundreds of people learning the language at all ages," says Murphy, "we're talking students at the elementary level to young adults and adults learners." Many of his students have also expressed interest in applying for the bursary.
It is these initiatives that give him hope that use of the language will continue to increase, "I can see it being a language that would be preserved in the home," says Murphy, "where children would see it in school and public institutions and some Gaelic services would be offered."
The deadline to apply for the bursary is Feb. 7, applicants must be at least 18 years old, currently residing in Nova Scotia, and have demonstrated interest in or commitment to the Gaelic language.
For more information about the bursary, contact the Office of Gaelic Affairs.