Retailers welcome PS4 launch
New system targets hardcore gamers with reduced price, and stronger sharing functions
November 15, 2013, 7:23 AM AST
Last updated November 24, 2013, 9:08 PM AST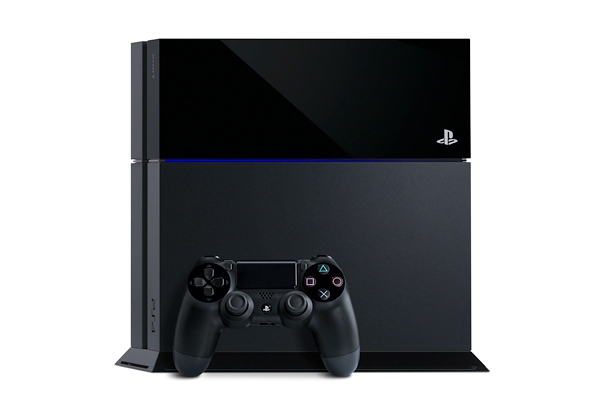 By 11:59 p.m. on Thursday, a throng of eager gamers formed outside EB Games in Bayers Lake; some of the first Haligonians to own a PlayStation 4.
The new system is Sony's first in seven years and boasts a cheaper price tag than its rival - Microsoft's Xbox One, which is set to launch a week later. Where Sony's previous PS3 console hit shelves at more than $500 a piece, the new system rings in at $399, exactly $100 cheaper than the Xbox One.
Sony chose the Bayers Lake EB Games store for its promotional event, offering customers in PlayStation character costumes the chance to enter a draw for products such as the Playstation Vita, a two-year-old handheld gaming device.
For the prescient pre-orderers
Store manager Anthony Wight says only those who pre-ordered walked away with a console in the wee hours of Friday morning.
Unwilling to pin down the precise number of pre-orders, Wight did say the store got "a lot more than we had initially anticipated."
Four Future Shops in central and western Canada had their own midnight sale - Toronto, Calgary, Edmonton and Vancouver.
Future Shop's Halifax location opened at 8 a.m. on Friday morning, two hours earlier than the normal 10 a.m. start time, says the company's spokesman Elliott Chun, who's based in Burnaby, B.C.
Sharing expectations
Dalhousie eSports Society executive and gaming veteran Blake Seymour says PS4 has more to offer hardcore gamers. Xbox One, on the other hand, is better suited for families looking to connect all household electronics to one unit, he says.
Despite Seymour's sentiments, both consoles have added online capabilities, Chun says, allowing viewers an easy transition between games, TV shows, and movies.
The new PS4's dual-shock controllers come equipped with a built-in share button, so gamers can send screen shots and video clips to their friends across social media platforms.
"It certainly adds some excitement too because now you can brag to your friends or help friends along with their gaming," Chun says.
The PS4 offers a number of changes from the now seven-year-old PS3 system. Firstly, users will now be charged a fee for playing online - $49.99 annually.
Some users, like Seymour, say the PS4's Dualshock 4 controller may be the most comfortable of any gaming system to date. Its built-in touchpad allows users to navigate a screen in the way one uses a mouse to browse a computer.
Sony also added to PS4 the promise of better cross-play functionality with its mobile device - the PlayStation Vita. This technology isn't new, but upgrades may now allow users to get similar quality of play on their handheld Vita as they do with the actual system.
Another major change from the PS3, Seymour adds, is the added graphics speed from 30 frames per second to 60 frames per second on the PS4.
Each Future Shop location will have at least 25 units, according to Chun, although the number varies depending on the location of the store.
Sony expects to sell three million consoles worldwide by year-end, according to a Bloomberg interview with Sony executive Jack Tretton, and five million units by March 2014.
Expectations are high for the PS4 system after a second quarter loss last month caused more than a 10 per cent dive in Sony's share price. Tumbling from roughly $20 to $17 in a few days, Sony's stock has since recovered some lost ground due to investors' wagers on strong PS4 sales.
Seymour is more of a PC-style gamer, he says, although he does own a Nintendo Wii U, which he plays less often. Rather than lining up on a cold night to get a new system, he prefers to wait for a significant price drop before jumping on board, because the desire of getting a system on release day, he says, is almost entirely founded on the excitement involved with being part of a big event.
"You get 20 other people who are all camping out with you, so you have this community of people and they're all really excited. It's like going to a midnight premiere, it's like going to any big release."