Group drums up support for rent control
ACORN Canada and NSCAD students discuss tenants' rights and keeping the rent down
November 8, 2013, 5:43 PM AST
Last updated November 9, 2013, 11:36 PM AST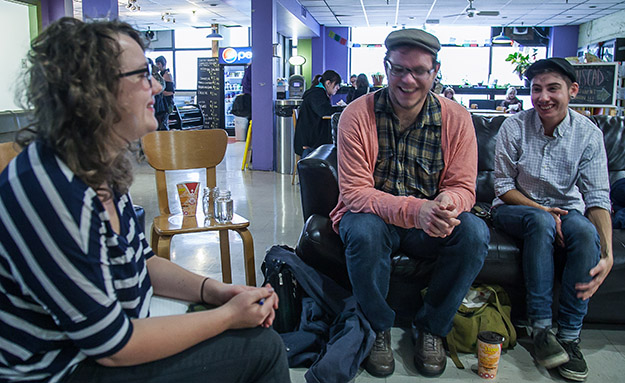 If you're a renter in Nova Scotia, you may be better off living in a trailer park. That's the only place you'll find rent control in the province, says activist Evan Coole.
ACORN Canada is hoping to change that, with the help of students fromNova Scotia College of Art & Design.
On Thursday, Coole and fellow ACORN member Shay Enxuga met with a small group of NSCAD students at the university's Granville Street campus to discuss tenants' rights and the affordability of apartments in Nova Scotia.
Rental rates in Nova Scotia used to be limited to a set allowable increase each year, but the policy was eliminated in 1993.
Right now, landlords can increase rent on apartments by as much as they want, even for continuing tenants. However, rent can only increase once per year, on the anniversary of the lease, according to the Residential Tenancies Act.
ACORN Canada represents low and moderate income families through community action. The organization is planning a rally for rent control outside the Nova Scotia Legislature in the new year. At Thursday's meeting, Coole and Enxuga tried to arouse interest in the rally.
Coole says the issue of rent control is particularly relevant because of Halifax's recent Irving shipbuilding contract, which will bring in many new residents and propel real estate development.
"With that influx in population and a new workforce, it's likely that rents are going to go up, and go up significantly," Coole says.
Many students struggle to pay the rent they already have. "The cost of rent is a part of the cost of post-secondary education," Enxuga says. "For the students who take on student loans or student debt, an increase in rent means an increase in the cost of education and an increase in long term debt."
Implementing rent control in Nova Scotia would be relatively simple, Coole says. It would require hiring two civil servants and spending $100,000 a year on their salaries. Rent control means landlords would have restrictions on how much they could raise rent per year.
According to the Canadian Federation of Apartment Associations, five provinces currently have rent control: Ontario, Quebec, BC, Manitoba and PEI. But rent control doesn't mean the same thing everywhere.
In Ontario, for instance, buildings occupied after November 1991 don't have rent restrictions, and landlords can always raise rent without restriction when signing a lease with a new tenant.
Ontario's rent control policy has come under criticism for this "two-tiered system," which tenants' rights advocates claim has caused rent in downtown Toronto to spike.
In Nova Scotia, some politicians are open to reinstating rent control. Last year, Halifax city councillor Dawn Sloane said she would like to see Halifax examine the benefits and drawbacks of rent control. But Darrell Dexter said the government had no intention of re-introducing rent control in the province.
Rent control critics say such limits puts a greater financial burden on landlords to make up the cost of maintenance and repairs, which fundamentally leads to lower housing standards.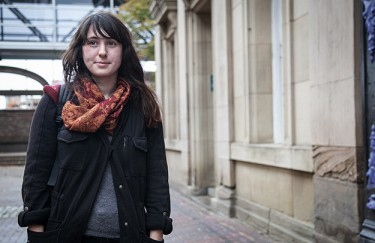 With an allowable yearly rent increase to adjust to inflation, Coole says maintenance costs wouldn't be a problem. Or at least not more of a problem than they already are.
NSCAD student union president Sarah Trower, who organized Thursday's meeting with ACORN, has put up with poorly maintained living conditions in the past. She recalls feeling there was nothing she could do to improve her situation.
For Trower, ACORN provides a way to change that. "It's important to have a conversation about what we can do to take control of these sort of situations where it seems like we have none."