Halifax to host NHL preseason game
Pros are coming to Moose Country
February 10, 2015, 2:56 PM ADT
Last updated February 12, 2015, 1:22 PM ADT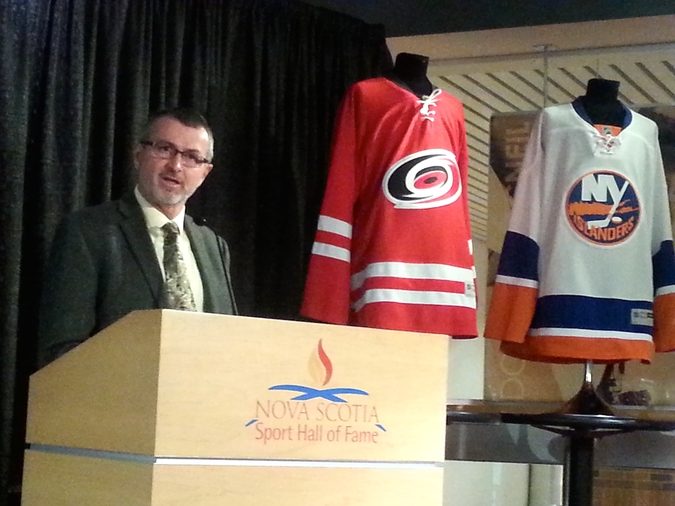 The Atlantic hockey hub of Halifax is getting another big-time event.
The NHL's Carolina Hurricanes will play host to the New York Islanders this fall. The game, scheduled for Sept. 26, will be played at the Scotiabank Centre.
"It's our organization's first time up in this region and as a Canadian I know how important hockey is to the Canadian community," said Hurricanes general manager Ron Francis.
Both teams feature a strong core of Canadian players. Based on their current rosters, the Islanders have 14 Canadians and the Hurricanes have 10.
The Islanders, who currently sit in fourth place in the league's eastern conference, have played several exhibition games across Canada.
"With a lot of our players being from Canada there is extra excitement in the air," said Islanders GM Garth Snow. "It's always a thrill to come and play in the Canadian market."
Preseason games feature very different rosters compared to regular season games, but the game will be just as entertaining, Francis promised.
"At that time of year guys are fighting for position so we fully expect our guys to be playing at 100 per cent," he said. Starting star players in preseason games has been woeful for the 'Canes who lost star player Jordan Staal this past year.
The choice of teams raised some questions given that neither is overly popular in Nova Scotia. Great Canadian matchups would be more ideal for fans, but doesn't fit the business plan. The Hurricanes and Islanders met last preseason in New York with the 'Canes pulling out a 4-2 victory. Four of the six goals were scored by young Canadian-born players.
"There's a business element to it, you play three games at home and you owe someone three on the road," said John Graham of On Ice Management Group, which helped bring the game to Halifax. "Both teams have exciting young cores with Canadian players like Tavares and the Staals."
Not to fear if you can't make it to Halifax to see the game. The Hurricanes will play a game in St. John's, Nfld. as well against an undetermined opponent.
Tickets go on sale this Friday and range from  $84 to $104.