Heating rebate program aims to save students cash
Up to a $200 rebate for those who qualify, Service N.S. wants to get the word out.
November 25, 2014, 9:15 AM ADT
Last updated November 25, 2014, 9:15 AM ADT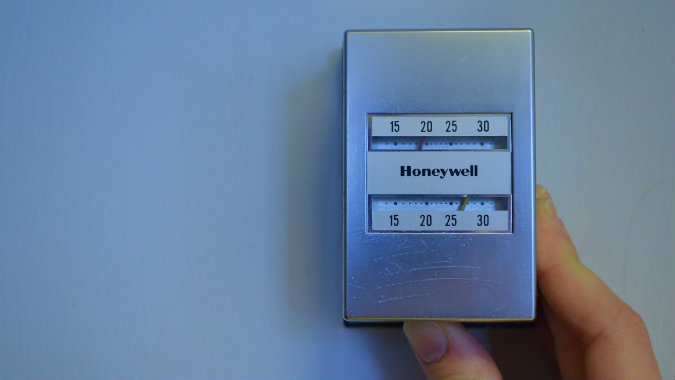 Hana Conevska says she was "shocked" when she was slapped with a $900 heating bill last March.
"I couldn't believe it," the fourth-year Acadia University student says. "That's actually ridiculous."
Conevska says she wishes she had known about the Heating Assistance Rebate Program (HARP) when she and her three roommates were dealing with that bill. HARP is a program run by the Nova Scotia government that aims to give low income households a break on their heating bills. If you pay for heat, can provide your receipts and have a total household income of less than $42,000 ($27,000 for a single person), you qualify for a rebate of up to $200.
Conevska says she and her roommates didn't budget for their high heating bill and if she had known about the rebate it would have helped prepare them for the unexpected costs.
"It would make a difference," she says, "especially for other people with loans or student credits that worry about how much money they're spending."
Conevska says she knows a lot of people who could benefit from the rebate but none of them have ever applied or even heard of the program. She says the province needs to do a better job of getting the word out to students. She says it would be "awesome" if the schools could spread the word about the rebate through emails to all students.
"What's the point of having [the rebate] if you're not going to market it or promote it?" she asks.
Spreading the Word
Tracy Barron, media relations adviser for the Department of Municipal Affairs and Service Nova Scotia says the province does its best to get the word out about the program.
Information about the program and applications can be found at all Access Nova Scotia locations, MLA offices and community services offices, Barron says. She says the province will target students specifically this year by promoting the rebate on social media sites like Facebook and Twitter and by sending notices to Students Nova Scotia and all the university student councils.
"We know many Nova Scotians find it difficult in the winter months to heat their homes," Barron says. "This rebate program […] is one way the province is helping those who are struggling."
Service Nova Scotia doesn't track how many students have used the program, but it says more than 46,000 people took advantage of the rebate last year in total. The province launched the rebate on Oct. 30 this year, with Service Nova Scotia sending out pre-completed applications to everyone who qualified last year.