Hockey Day in Halifax
Sharpen your skates, strap on your buckets and grab a stick -- Hockey Day in Canada is here
February 11, 2015, 4:38 PM ADT
Last updated February 12, 2015, 1:22 PM ADT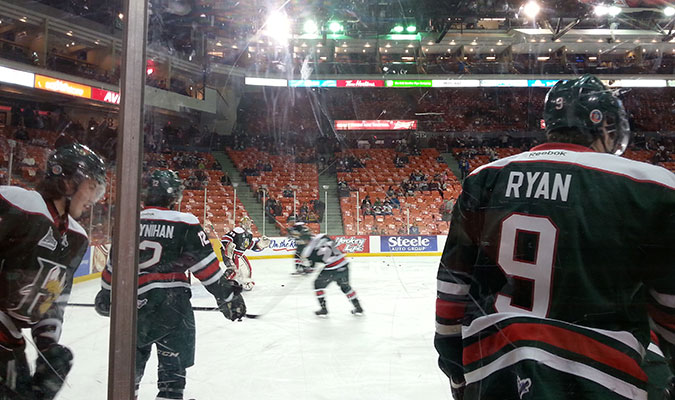 Halifax has more hockey than anybody can handle over the next month. What may be the biggest event of all is Hockey Day in Canada. Halifax gets to play host to the broadcast featuring Ron MacLean and Don Cherry all over the city. Here is how you can get the most out of Hockey Day in Canada.
The events
Today at 6 p.m. - NHL alumni and VIPs get together to have a game of shinny at the Halifax Forum. FREE
Thursday 7 a.m. - 9 a.m. - Skate with the Stanley Cup at the Halifax Forum. Bring your skates and a warm drink as you take a spin with the cup. FREE
Thursday 7:30 p.m. - The Scotiabank "Stolen From a Hockey Card" Concert at Spatz Theatre. Artists Include: Barra MacNeils, Buck 65, Corb Lund, Rich Aucoin, Miranda Mulholland, The Dave Bidini Band, and a special live performance by NHL all-tar and best-selling author Theo Fleury. Hosted by Ron MacLean and other Scotiabank Hockey Day In Canada broadcasters. Tickets: $40.25
Friday 11:30 a.m. - Celebrity luncheon at the Cunard Centre. Special Guests Hockey Night in Canada hosts Don Cherry and Ron McLean. The big question of the day is what flashy suit will Don be rocking? Superstar lineup includes: Theo Fleury, Lanny MacDonald, Wendel Clark, Cassie Campbell-Pascall, Darcy Tucker, Mark Napier, Bobby Smith, John Sim, Joey DiPenta, The Stanley Cup. Hockey Day in Canada Help Fund silent auction. Tickets: $64.99
Friday 3 - 4:30 p.m. - Get your photo with the Stanley Cup at the Halifax Central Library. FREE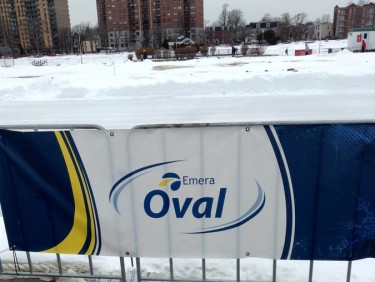 Saturday all day - Come watch the teams compete and plan to spend the day at the Emera Oval — and don't forget your skates. Watch NHL alumni put local teams through their paces at the clinics. Check out Ron MacLean's live broadcast. The Stanley Cup will be on display. Free food, toques and scarves (while supplies last). Ice sculptors. Large LED screens showing live NHL games. "Be A Sportscaster" interactive trailer and the Scotiabank interactive activities trailer. FREE
Saturday 7 p.m. - Halifax Mooseheads take on the Cape Breton Screaming Eagles in the latest instalment of the Battle of Nova Scotia. Tickets: $12
Sunday 11 a.m. - 6 p.m. - Ron MacLean is headed to Cole Harbour for Rogers Hometown Hockey. Join in on a free outdoor hockey festival packed with interactive activities for all ages. FREE
Traffic is going to be a mess around the Oval all day Saturday so we recommend you travel on foot if possible. Don't miss out! When are you going to get another chance to meet Ron, Don and Lord Stanley?