Brief
Police block Robie St.
Man and woman at 6024 Compton Ave. taken into police custody
November 16, 2012, 11:18 AM AST
Last updated November 16, 2012, 4:26 PM AST
This story has been updated since initially published.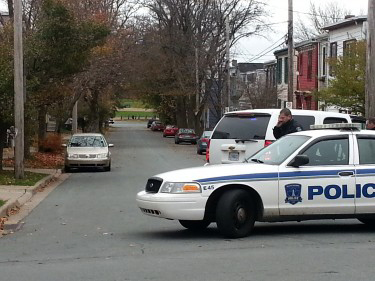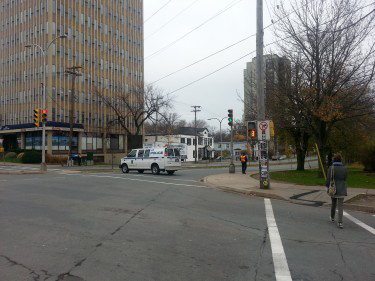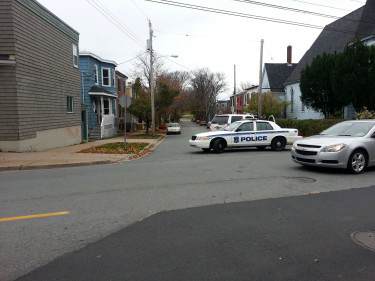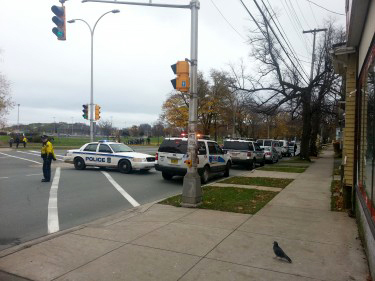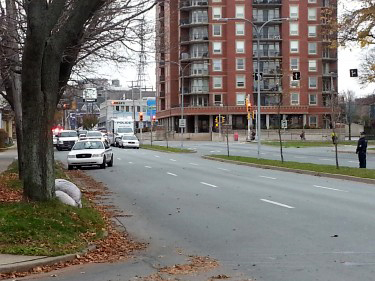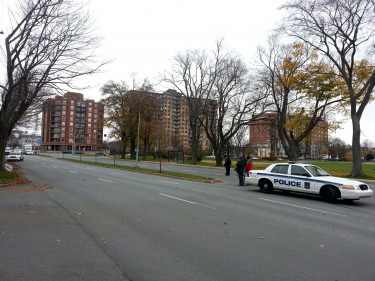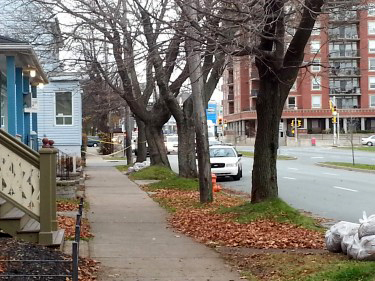 Robie Street has been blocked off from Quinpool Road to Cunard Street since early this morning after police saw a man with a gun at 6024 Compton Ave.
An unidentified man and woman were taken from the house into police custody shortly after 11 a.m., but their involvement with the gun incident has not been established.
Cst. Pierre Bourdages did not know when the streets would be reopened.
Rhianna More, a Dal student who lives next door to the house in question, was evacuated from her house this morning. She said a police officer knocked on her back door and told her there was a "gun threat," and that she and her roommates had to leave.
"He was very polite. He seemed like he wanted us to go fast," she said. "He had a really giant gun, so it seemed really serious."
More said she doesn't know her neighbours.
She hasn't heard from police if it's safe to return home yet.
Update: Police are still trying to make contact with the individual inside the home. Until that time, they cannot open the roads.
Update: Robie Street is open again after police found 6024 Compton Ave. empty.
Update: An earlier version of the story said Robie St. was blocked off from Quinpool Rd. to Chebucto Rd. instead of Quinpool Rd. to Cunard St.