Improving sexual health awareness at Dalhousie
Nurses set to run STI screening for both men and women
January 29, 2015, 8:25 PM AST
Last updated February 2, 2015, 4:49 PM AST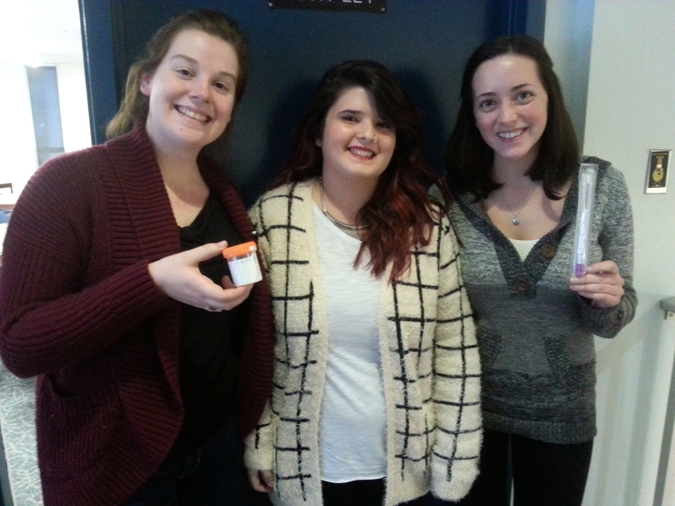 For the first time at Dalhousie University, nursing students will be running an STI clinic for all Dalhousie students in the Student Union Building. The screenings used to be open to women only, but now are available to men.
Chlamydia has increased by 80 per cent and gonorrhoea is up 117 per cent Canada wide. The screening process takes only 15 minutes per person.
In previous years only women could take the test because it was a self swab. Men couldn't participate in past clinics because they weren't run by groups qualified to handle urine samples. Fourth-year nursing student Jason Bond says gender shouldn't stop people from being tested.
"It's very important that people do not feel discriminated against because of their gender."
Men and women both need to be tested, but men especially, says Bond, because of the higher risk of spreading infections.
"Males should get tested more because they can be asymptomatic and carrying the disease without knowing it."
The trouble is people don't always feel comfortable appearing at STI clinics. Many women prefer female-only clinics, says Bond, as they don't worry about judgment.
"We really want to create a sex-positive environment here."
Sexual education and awareness are two hot topics on the Dalhousie campus currently.
Nursing student Ella Reid is helping run the clinic as part of her fourth-year community placement. She says sex education just isn't sinking in.
"There's so much sexual education in junior high and high school like the PDR course," says Reid. "It's really surprising just how little people know on the subject."
Bringing this information forward and helping people find a sense of comfort are important, she says.
"The sex-positive movement really embraces all forms of sexuality with no limits beyond sexual consent and safe-sex practices."
The aim of the clinic is to help promote sexual health and better inform students of what they're doing. Equipping them with the proper knowledge and confidence to actively care for themselves plays an important role.
"We want to make it socially acceptable to have this testing done, because there's nothing to be ashamed of when you're being proactive and taking control of your sexual health,"says Reid.
According to nursing student Kate Farrell, 74.5% of students were sexually active and nearly half of them didn't use a condom during their last intercourse. Females were significantly less likely to use a condom at their last vaginal intercourse, but were less likely to have more than one sexual partner.
Farrell says not to worry about privacy when getting tested.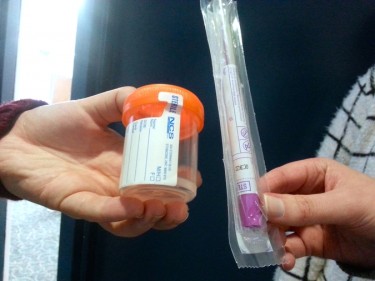 The samples are taken to the lab and results are determined from there. "The clinic will only call you if the result is positive."
The Bonus
As an added incentive, many courses will be offering a bonus point to any student who gets tested. It's a bonus the nursing students hope will draw more students out to be tested. "There's about 400 people in the sexual health class and about 200 in our class, so we hope to see a lot of people," says Farrell.
In case this wasn't enough of a reason to go in and get checked out, there will be a series of prizes available. Included in the prizes are gift cards to Martock, Rogue's Roost and Your Father's Moustache to name a few.