Job requirement blocks skilled worker application, students say
International students interested in working in Canada expressed concern about immigration rules
November 21, 2014, 4:31 PM AST
Last updated November 22, 2014, 9:26 PM AST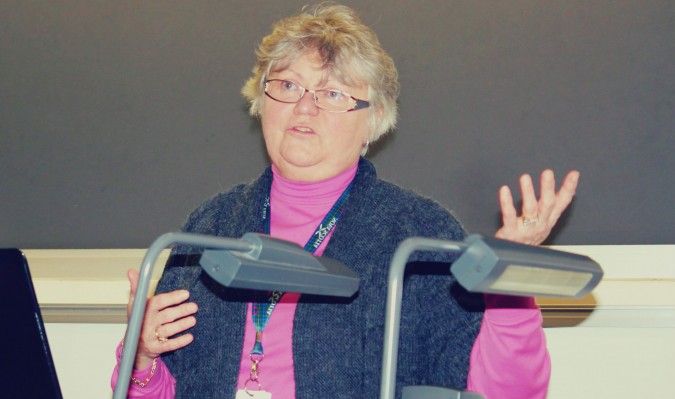 International students at an information session for the province's immigration program expressed concern Thursday that job requirements essentially ban them from the program.
Students say they want to stay in Canada and they have skills, but without a permanent full-time job, they can't apply .
"I have all my paperwork," said Ehsan Nasiri, an international student from Iran who is completing a PhD in civil engineering. "They told me that they need some job offer here, so I think I cannot apply for this."
"The struggle is to find a job," said Daniel Salas after the presentation. He is an international student from Cuba studying sociology. "My field isn't so dynamic, I'm not doing I.T. or business administration."
Apart from being an arduous process, Canadian immigration has a long processing period.
For many of international students, who are here under expirable visas, time runs out fast.
A representative from the Nova Scotia Nominee Program spoke to international students from Dalhousie University and University of King's College on Thursday about applying for permanent residency. The lecture room, where the presentation took place, was overcrowded with about 60 people for program manager Nadene MacAulay's presentation.
"Our goal is to bring skilled workers and their families… and make Nova Scotia their home," she said.
Applying through the provincial Nova Scotia Office of Immigration is not different from applying through the federal Citizenship and Immigration Canada.
The Nova Scotia Nominee Program allows potential immigrants to submit their permanent residence applications to the Nova Scotia Office of Immigration , which reviews the applications and nominates selected applicants to Citizenship and Immigration Canada.
There are no fees for this process.
The Nova Scotia Nominee Program normally nominates about 500 applicants a year, said MacAulay. This year, they are nominating 700 and are hoping to increase that number for next year.
A nomination doesn't guarantee the application will go through, explains MacAulay, but those nominated by Nova Scotia have a 96 per cent success rate.
According the 2013 Nova Scotia Immigration fact sheet for the 2008 to 2012 period, the Nova Scotia Nominee program accounted for 49.2 per cent of all 8,265 immigrant landings to Nova Scotia in that period.
Most apply as a Skilled Worker
Although there are different paths to immigration, MacAulay focused primarily on the Skilled Worker stream, which is the option under which most international students apply.
To apply under the Skilled Worker stream, applicants must:
Be aged 21 to 55
Have a Canadian high school equivalency of 12 years
Take an English or French language comprehension examination
Prove they have financial resources necessary to live in Nova Scotia (MacAulay says this translates to about $11,000 in liquid assets).
Must have work experience of 12 months or 1,560 hours within the last five years.
And a permanent, full-time job offer from established Nova Scotia employer
The latter two was the focus of the audience's questions following MacAulay's presentation.
MacAulay explained this criteria was put in place to make sure those who apply under the Nova Scotia Office of Immigration's programs, stay in Nova Scotia.
Asking international students to amass a year's worth of experience and obtain a permanent full-time job offer, while completing their studies, might be too much to ask for.
The report of the Nova Scotia Commission on Building Our New Economy on the province's financial sustainability from February 2014 said, "Our relatively low rates of attraction and retention for international immigrants… are factors that most clearly differentiate Nova Scotia from other Canadian provinces and contribute to our weaker economic growth over the past 30 years."
As unmanageable as the criteria for the Skilled Worker stream might seem to some, it is not an impossible feat; 549 people immigrated to Nova Scotia under this stream in 2012.
However, for the thousands who apply from inside Canada under student or worker visas, the threat of time running out is ever-present.
In Nova Scotia, the screening process takes three and a half months. Compared to other provinces, this is a very short waiting period. "In Alberta [this process] takes one year to a year and a half," said MacAulay.
The processing time could be shortened significantly.
"Other provinces have gone paperless," MacAulay said.
A move to an electronic platforms is only one of the programs Nova Scotia Office of Immigration is applying in the near future.
An express-entry program targeting potential-immigrants with highly-demanded occupations will be launched Jan. 1, 2015.
"The periods in Nova Scotia's history when the economy grew most significantly correspond to waves of new immigrants," the report of the Nova
Scotia Commission on Building Our New Economy said.