Killam elevator repairs a lengthy, noisy process
Revamping won't be complete until April 2015
November 18, 2014, 4:04 PM AST
Last updated November 18, 2014, 7:25 PM AST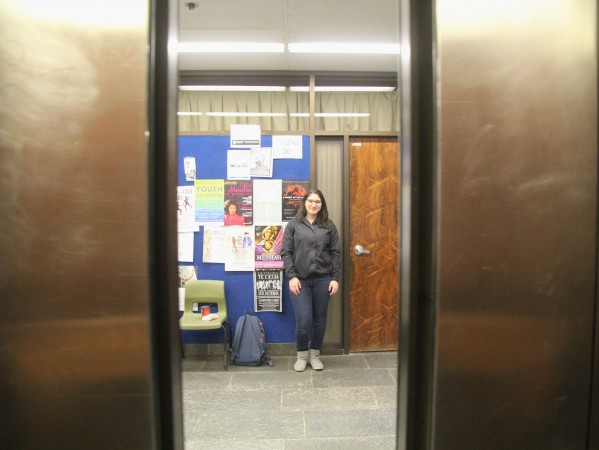 When Eliane Francis hits the Killam, she usually climbs the stairs. But when she decides to take the elevator, the only one still in service, she's not impressed.
"The elevators take a super long time when you're waiting for them, so that's super annoying when you're trying to get to places," she says.
Francis, a first-year management student at Dal, says the only elevator left is always packed and the construction is "super loud."
The Killam elevators have been under construction since late October. Once elevator two and three are complete, contractor Thyssen will replace elevator one.
Elevators two and three are expected to be running again in mid-February. Project manager Julio Ortiz says elevator one should be complete by the end of April 2015.
According to Ortiz, workers come in at 6 a.m. to "do the noisy jobs." So far, Ortiz says he hasn't heard of any complaints or disruptions.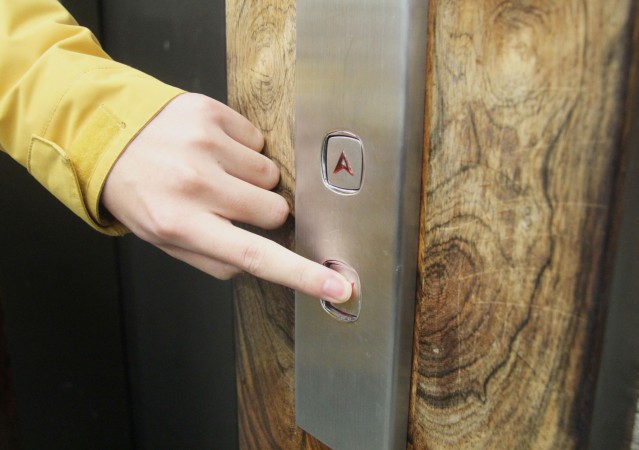 Marlo MacKay, communications co-ordinator for Dal libraries, says about a month ago a professor teaching on the fourth floor complained — the noise from a jackhammer was going up the elevator shaft.
"It was such a minor incident and so quickly resolved that we didn't record the individual's name or any specific details," she says.
Abdullah Alghofaily studies engineering at Dal, so he spends most of his time on the Sexton campus. He says when he wants a quiet place he goes to the Killam.
"What really frustrates me is the waiting time to get to the fifth or fourth floor. Especially during exams.
"And what really makes me laugh is the sign that is saying 'preventive maintenance' by the elevators. If there is any preventative maintenance done on them we wouldn't have to wait this long," Alghofaily says.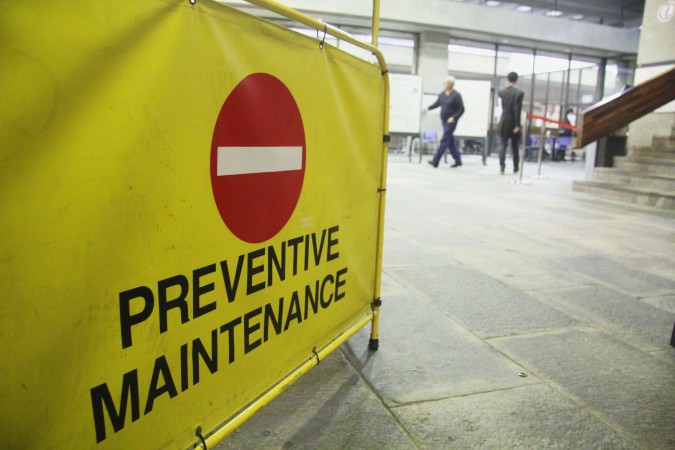 A post by Marlo MacKay on Dalhousie's Library blog, states the elevators will be completely refurbished with new interiors, lighting and an audio announcement for each floor. The same post states if elevator one breaks while two and three are under construction, Thyssen has guaranteed they will be there within an hour to fix it.
Another post in October reaches out to library-goers, stating, "We understand this situation has been and is frustrating for those who require elevator access to the upper floors of the Killam, and we apologize for the inconvenience."
Ortiz says Thyssen won the elevator contract for $530,000.
Francis doesn't have any immediate plans to find another study spot, but she understands why people might want to.
"For people who can't take the stairs, or who'd rather take the elevator, it's definitely inconvenient."