Maritime Bus opens ticket booth at Halifax airport
Students are now able to buy Halifax airport express tickets at the Halifax Stanfield International Airport.
November 7, 2013, 1:28 PM AST
Last updated November 7, 2013, 10:05 PM AST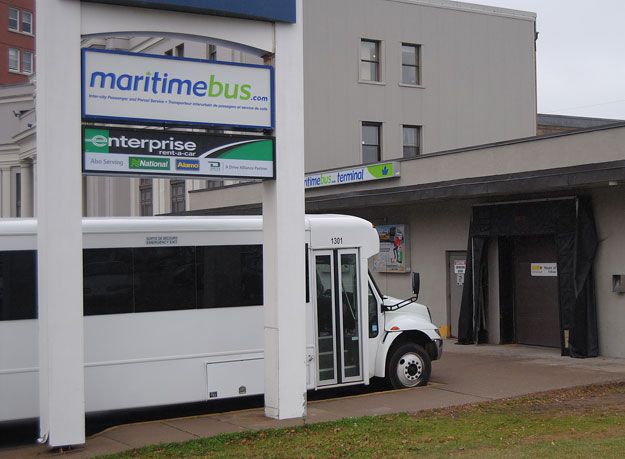 Maritime Bus opened a ticket office at the Halifax Stanfield International Airport today.
"Now it's one company offering regional service, offering airport shuttle service, and you can purchase your ticket at the airport for both levels of service, so I think it's very convenient for the customer," says Mike Cassidy, president of Maritime Bus.
Students can now purchase tickets at the airport to go anywhere Maritime Bus offers, including its "fixed daily scheduled" express service to and from downtown hotels, Saint Mary's University, and Dalhousie University for $22 taxes included.
Maritime Bus took over shuttling service in the region in December 2012, when Acadian Lines surrendered their motor carrier rights. Airporter service with Maritime Bus began in August 2013, when Cassidy realized the "missing piece in the puzzle" was a direct shuttle service from downtown Halifax to the airport, which the Airporter had previously provided until October 2012.