Mice a problem in Dal's Howe Hall
Students say mice are 'everywhere'
November 10, 2014, 9:22 AM AST
Last updated November 11, 2014, 2:02 PM AST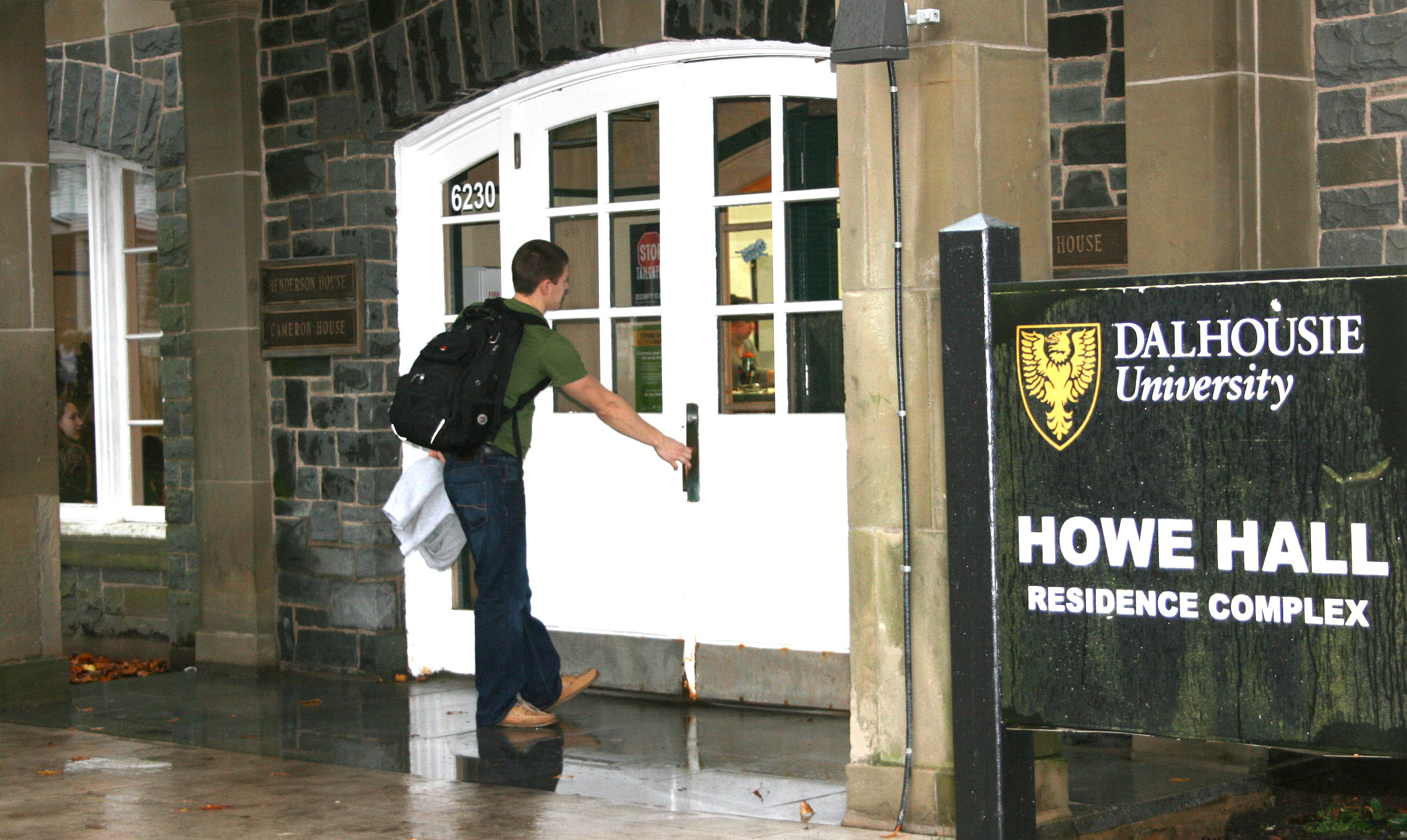 Dalhousie's Howe Hall residence building has a problem: mice.
"Ugh… they're the worst," says Juan Rivera, a first-year student who has seen them in his Howe Hall room. "They live in the heating vents, so they are literally everywhere."
He's not the only one to have made this observation.
Nadine Nasralla was asleep one night when she was awoken by a scream.
The reason?  A mouse had climbed into bed with her roommate, Bionca Jbeili.
"We told the front desk of our residence but were just told to fill out a complaint form. We did that at least twice. The night that the mouse was in my bed we told the front desk again but they didn't really say anything new," says Jbeili.
Rivera says he understands that vermin can be hard to get rid of, but he thinks the university should do more to prevent the situation from "getting so out of hand."
He says the residence administration only seems to deal with the issue on a case-by-case basis when students complain, but thinks they need to act more proactively.
The 2014-15 Dalhousie Residence Handbook places the responsibility on individual residents to report rodent sightings.
Jbeili says that after the incident of the mouse in her bed, Dalhousie's facilities staff placed traps around the room and in the neighbouring common room.
Pest control
Maryanne Barkley, Howe's Facilities Manager, says it's to be expected that mice will come into buildings, especially at this time of year.
Dalhousie employs pest control company Orkin Canada to deal with vermin.
Orkin's local branch manager, John Zinck, says that mice are a problem throughout the city, especially in older buildings.
Zinck says pest controllers check Howe Hall's dining service areas every week and common areas every other week. They also service the grounds surrounding Howe.
Nova Scotia's Food Establishment Inspection Reports for 2012-13 have not cited any evidence of mice in Howe's dining hall, the only area they check.
As to students' rooms? Zinck says that pest controllers won't go in unless a student makes a complaint.
Brett Bond, another Howe resident, says he hears the mice scurrying around in his ceiling most nights. He's also seen them run across his floor.
Although he hasn't complained to the administration, he does think that something more needs to be done, since "they're everywhere."
"You don't want to have them living in res when it's as expensive as it is," says Bond, adding that "it's probably not good for your health."
Rooms in Howe Hall cost between $4,420 and $7,475 for an eight-month academic year.
Zinck described the situation as a "sporadic condition, not an infestation."
Both Dean Martin, Howe's Residence Life Manager and Darlene Cluett, the Front Desk Supervisor, say they are unaware of any vermin problems.
Howe Hall is the largest residence building on campus, housing more than 700 students.