Military to spend $200M on mental health services
Halifax to host new Operational Stress Injury clinic
November 24, 2014, 4:01 PM AST
Last updated November 25, 2014, 1:39 AM AST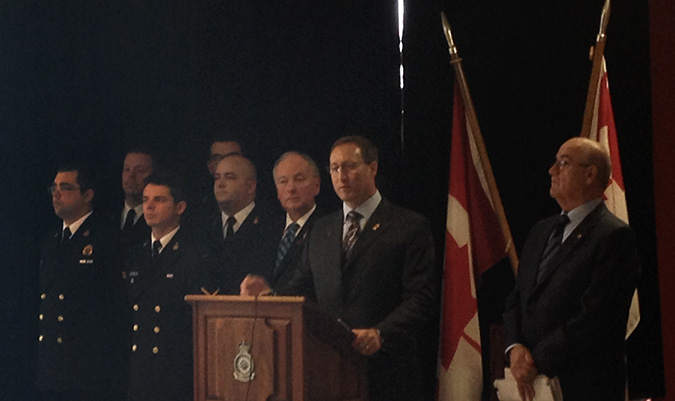 The Department of National Defence and the Canadian Armed Forces have announced $200 million to be spent over the next six years on the mental health of service men and women and their families.
"We realize that we can do more and we should do more," to address mental health, said Veterans Affairs Minister Julian Fantino.
Fantino was joined by Defence Minister Rob Nicholson and Justice Minister Peter MacKay, who together made the announcement at CFB Halifax.
Halifax will be the site of a major new Operational Stress Injury clinic, which will open in fall 2015. The clinic will provide mental health services to approximately 1,200 veterans in the Halifax area over a six-year period.
Services will include the use of new high resolution brain scanners which are able to determine whether or not individuals suffer from post-traumatic stress disorder (PTSD). They will also include counselling and support services for veterans and their families.
Additional clinics will also open in St. John's, Pembroke, Brockville, Kelowna, Victoria and Montreal to provide mental health services.
A report earlier this year by the Department of National Defence noted that since 2006, 137 service men and women, including reserves, have committed suicide.
However, the report points out that suicide rates among currently serving personnel are lower than those among the overall Canadian population.
A recent survey by Statistics Canada found that one in six servicemen and women experience symptoms of mental health and alcohol-related problems.
Since 2006 the federal government has taken the number of front-line medical health facilities from zero to 26, said Fantino. Investment for veterans' programs and services has come at a cost of nearly $5 billion during that period.
The announcement also includes funds for digitizing the health records of personnel in an attempt to streamline services, in addition to research programs, mental-health first aid training programs and a national program for the use of psychiatric service dogs.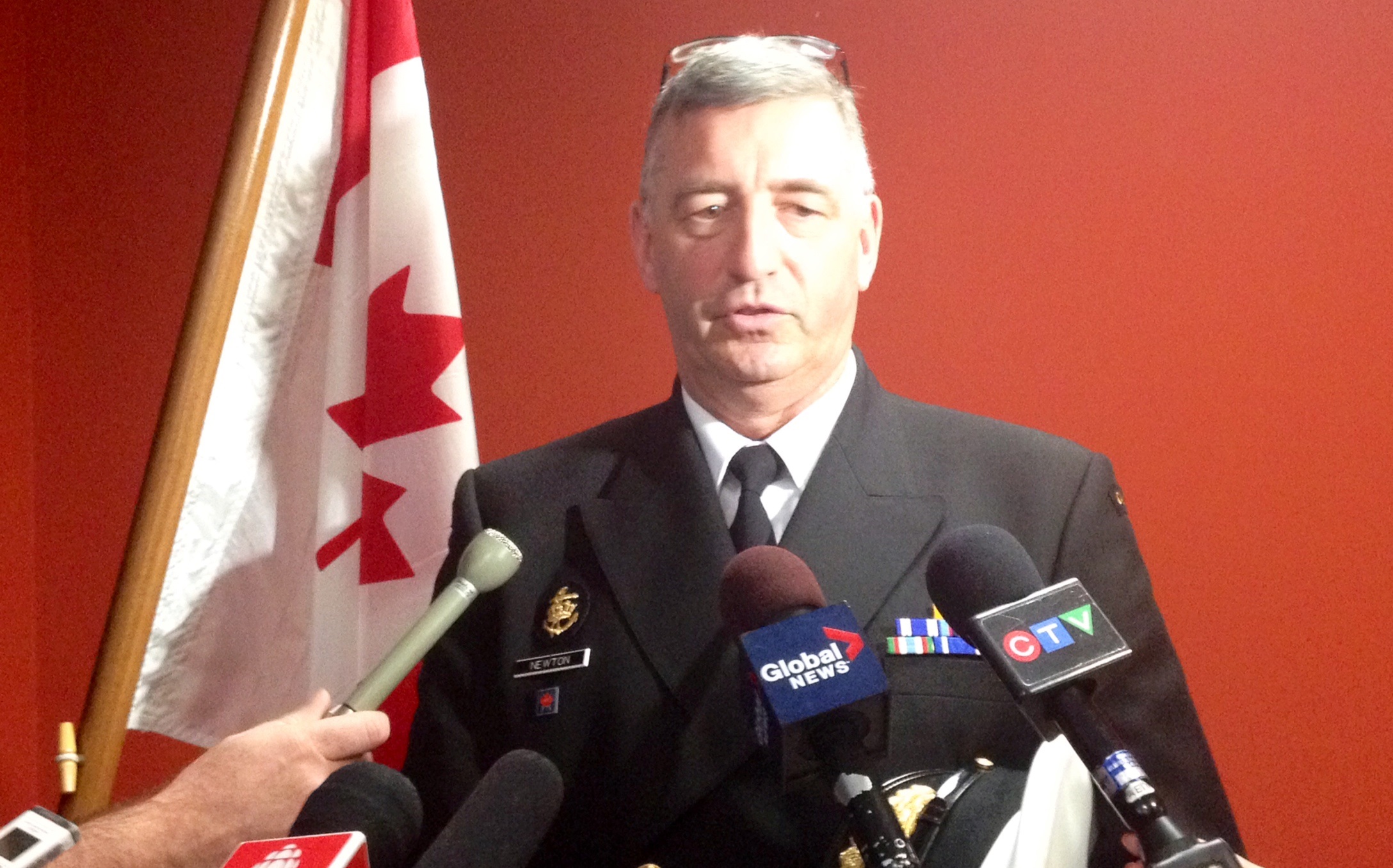 Rear Admiral John Newton, Commander of Maritime Forces Atlantic and Joint Task Force Atlantic, called the new initiatives a "powerful announcement" at a news conference.
He welcomed the attention paid to mental health issues, saying military personnel have to confront high-stress situations at some point in their career.
"It's very electric, it's shocking, but when it happens you put it away in your deep psyche but then it comes back and anything that helps our sailors, our airmen and women, our soldiers, repair that deep-seated memory and function fully again -  we're very supportive of it," said Admiral Newton.