Mixtape magazine goes digital
Student-founded music magazine says goodbye to the print medium - for now.
December 3, 2013, 6:51 PM AST
Last updated December 4, 2013, 6:27 PM AST
In 2012, during the University of King's College's one-year bachelor of journalism program, a group of students sat down to create a music magazine. Jonathan Briggins along with Hilary Creamer and others ended up with the prototype of Mixtape magazine.
In February 2013, Briggins took that prototype to a music industry mixer and garnered support for the magazine, and started planning for something that "wasn't a school project, something that's for real."
In September, Mixtape's first full issue was released thanks to a crowd funder and government funding from the Emerging Music Business Program. The magazine has had circulation success in its first few months with 180 subscribers across Canada and a handful of international subscribers from the U.S. and Europe.
Though not all of the founding members are still working on Mixtape, credit also goes to Chelcie Soroka, Samantha Chown and Ryan Hemsworth for the work done in creating the prototype of Mixtape. Since then others have joined the team and you can read about it on their site.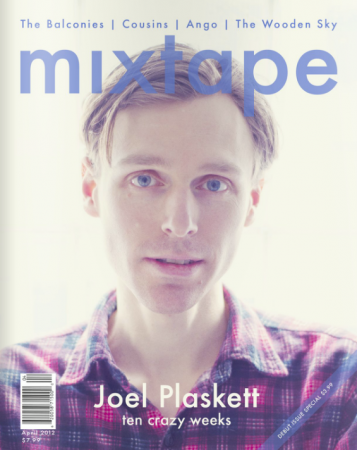 Mixtape magazine covers the Canadian music scene, focusing on in-depth interviews with artists, and engaging photography. The prototype issue featured Joel Plaskett on the cover and the first full issue highlighted the band Paper Lions from P.E.I., lending six pages to band interviews and full page photographs.
Despite their early success Mixtape has hit a bump in the grand scheme of print publication: it's too expensive. Mixtape depended on government funding for their print costs and their second application for the funding was not approved. So over the weekend Mixtape decided to transition into a free digital model of the magazine.
"It was very ambitions of us to do the whole print thing, but this way more people will get to see our content," says Bill McEwen, who handles the business and publishing side of Mixtape.
For all of their subscribers, Mixtape is going to give their money back. Though if subscribers, (a lot of whom are family and friends) want Mixtape to keep their subscription payments, they will save that money for future plans.
"Print was a core value when we started up," says McEwen, "We have always operated on the idea that if we can, we will print. We will push that way. We do want to print something. We don't know what it will be yet, but [we have] the idea of a yearbook, a Canadian music yearbook. It's the same kind of high quality focus put on musicians, but in a physical product that you can keep and collect."
The idea of a music yearbook is only one of many that Briggins and McEwen have planned for Mixtape. Ideas of music festivals and regular events in the city are definitel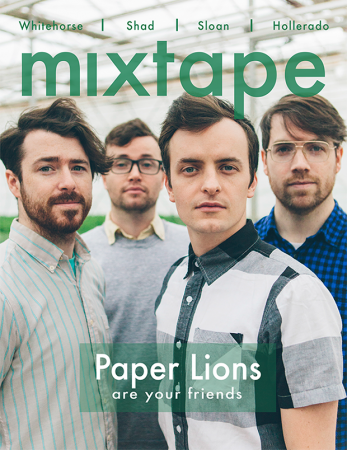 y part of the game plan.
"We see artists that are on the come-up before other people do. We want to get to a point where we are showcasing talent that you've never seen before and act almost as a scout for music talent," says Briggins.
When asked what other students should really think about when plotting up their own start up news publication, McEwen has a few tips:
Really understand what value you're offering people. That guides everything else you do."

"Just keep in mind you're going to run into obstacles. You're going to be doing a lot more work than you think"

"There's always something more you could be doing. It's a matter of prioritising what's the most important."

"Have a really good network of professionals that at least know who you are. Really push talking to a lot of people before you dive in."
"We learned so much through everything that we've done. I wouldn't say that we've made any mistakes. I think what we did was very brave," says Briggins.
"I'm still super proud of the fact that we started with nothing," he says. "We were able to print a free festival guide over the summer (which 8,000 people read) and the first full issue came out in the fall. I think those are two pretty big things that Mixtape can be proud of."
For now, Mixtape has a release party of their winter issue this Thursday night at the Carleton. And they want to hear from you. McEwen urges readers or anyone interested to contact them and they currently have a survey on their site for people who want to give feedback.