More childcare for Dal staff and students
Grand opening of daycare centre expands Dalhousie partnership
February 14, 2013, 3:07 PM AST
Last updated February 14, 2013, 3:07 PM AST
The Kids and Company officially arrived in Bedford on Feb. 13. The new childcare centre held a grand opening and open house for families.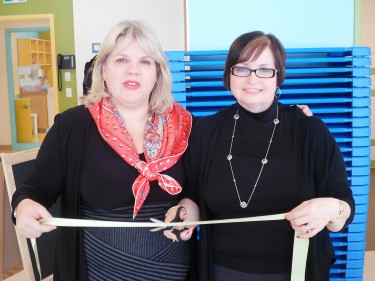 The vice-president of operations, Sue Purser, said there was a huge demand for childcare in Bedford. "We've had so many requests to come to the Bedford location. Lots of young families moving in," she said.
The centre has a corporate partnership with Dalhousie. University staff and students can register early and have daycare that matches their work schedules.  The site supervisor for the Halifax location, Megan Power, said parents can also sign up for 15 days of emergency drop-in care per year.
Jen Frail-Gauthier lives in the neighborhood.  She's a PhD student at Dal studying earth sciences and biology.  She also teaches several courses and works for student services.  Gauthier plans to move her two boys from the Barrington Street location to the Bedford centre.
"I was on the Dal wait list for almost two years for my oldest son. By that time, he was already in childcare [at] another centre, as Kids and Company wasn't open yet," she said.  Gauthier said she had to start with in-home care.
"[I] had a terrible situation with it," she said.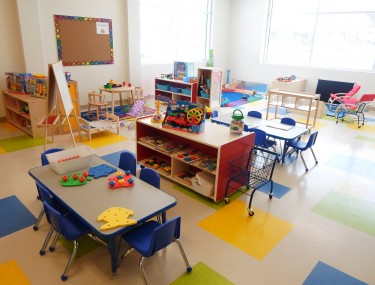 Gauthier said the partnership with Dal really helped. "[It] has pretty much diminished any stress, as my youngest son was pretty much guaranteed in," she said.
CEO of Kids and Company, Victoria Sopik, said this is their 45th location and they have centres across Canada. This is their second location in Halifax.
At the centre, Sopik said the children learn French, sign language and they have an activity program.
Purser adds that there's a lot of interest in infant and toddler care. "Any major city you go to, it's so hard to find infant care, " she said.
Dorothy DeVonge-Morphy, the area directory supervisor adds that generally more staff are interested in working with the older age group.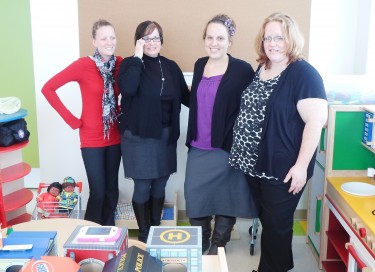 Caring for infants involves providing a lot of basic needs and more staff are needed because of the smaller ratios. It's usually one teacher caring for four infants. In preschool the numbers are one teacher for eight children. This means that fees are higher for infant care said Purser. She said Kids and Company offers enough spaces to even out their fees.
"Parents that are having a child after they're off for that one year of mat leave they still need infant care. We've done everything we can to meet that need," she said.
Registration is open and 50 families have already signed up. The centre can take in 178 kids. The Bedford location will begin operating on Mar. 1.

Loading ...