Museum turns back clock this Christmas
In choosing their holiday programming, the Maritime Museum of the Atlantic was inspired by the region's nautical past.
December 4, 2014, 10:06 AM AST
Last updated December 5, 2014, 9:25 AM AST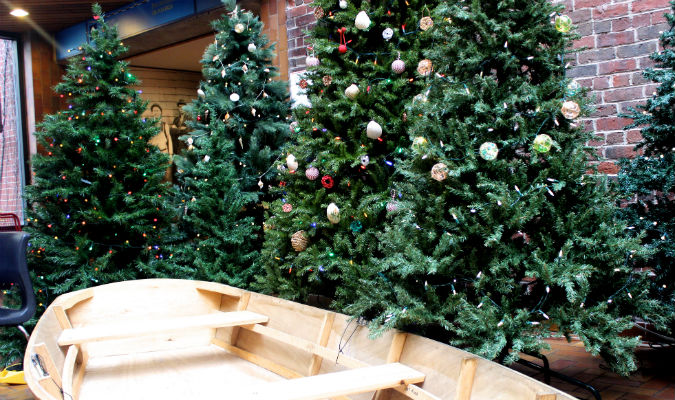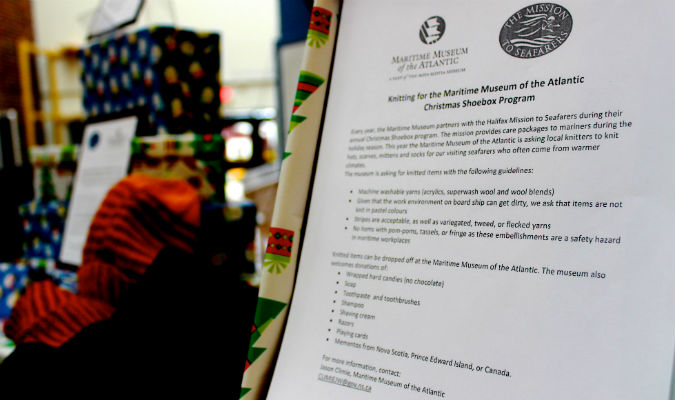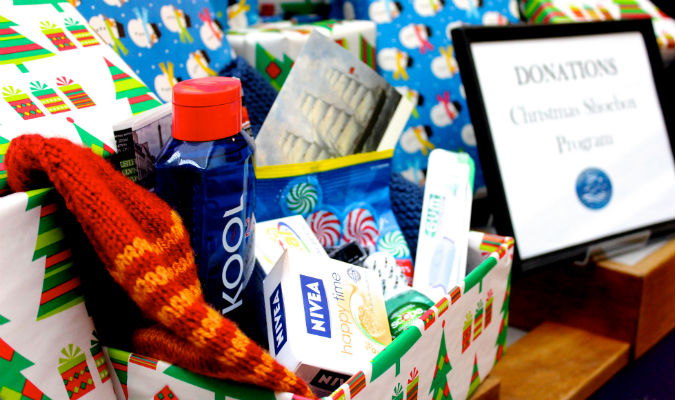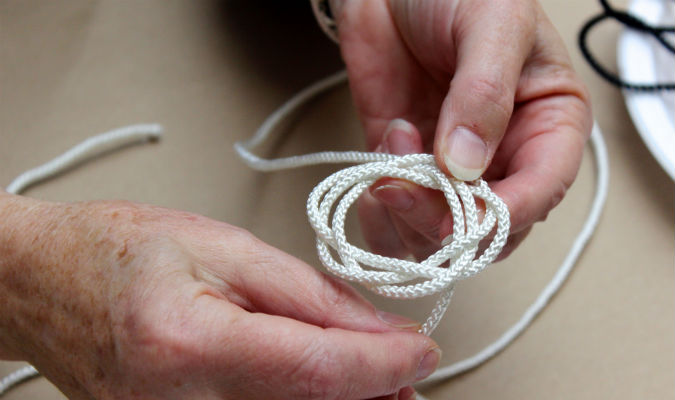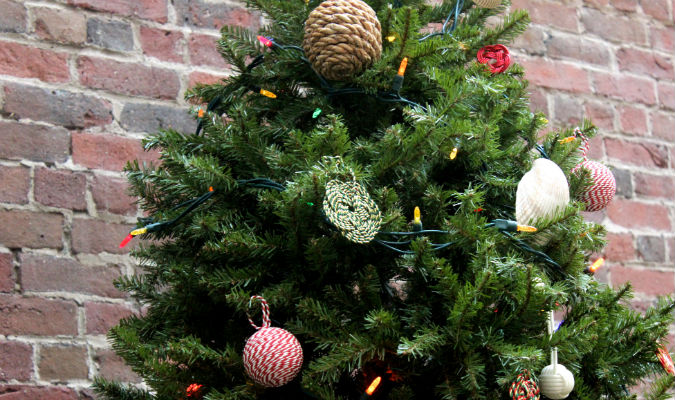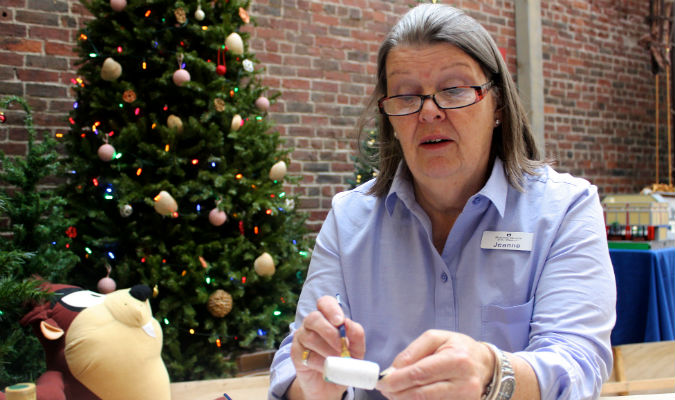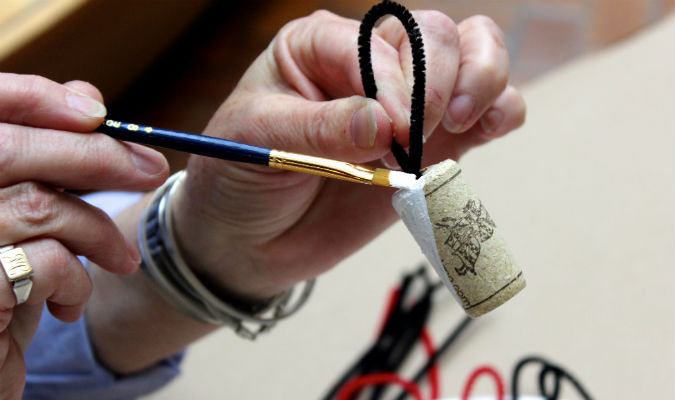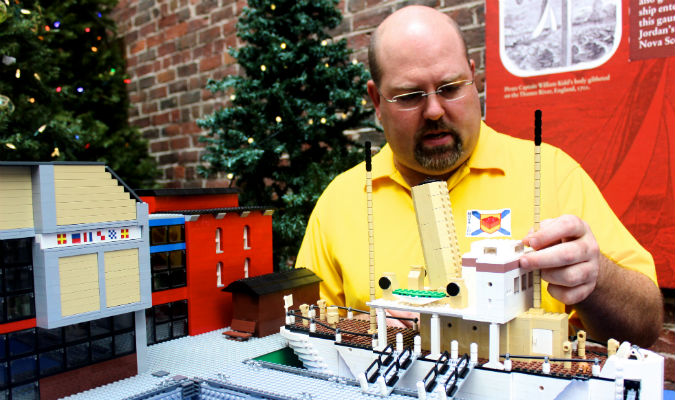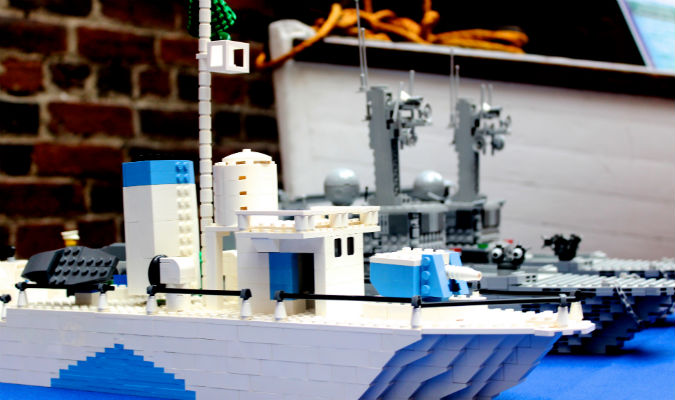 This Christmas season, one Halifax museum will be trying to bring a little bit of handmade charm to the city. Taking inspiration from a time long before there were iPhones under the tree, the Maritime Museum of the Atlantic is encouraging visitors to create instead of buy.
"It's part of the old Maritime tradition," says Jeanne Church, a member of the museum's visitor services staff. She points to knitting mittens, and making homemade cards and tree ornaments as ways museum visitors can "create something to give."
The museum is continuing its Christmas at Sea activities this Sunday with a craft gallery. The museum's annual series of holiday events and charitable drives has a goal this year: family traditions.
If families don't already have a holiday tradition, staff want them to start one with the museum. It could be painting wooden lighthouse ornaments together for their tree or creating homemade Christmas cards to send to loved ones.
Charitable component
Museum staff have brought back their Boatload of Toys initiative. Until Dec. 19 they'll be encouraging patrons to fill a wooden boat in their lobby with toys. The gifts will be passed along to children helped by Bryony House and the Boys and Girls Club. Comic book storeStrange Adventures is helping out the museum with toy donations as well.
New this year is a campaign to collect 100 shoeboxes, filled not with shoes but with essentials. The boxes will help crew members on merchant boats spending time in Halifax through the holidays. Mission to Seafarers supports ship crews in ports internationally, providing internet and phone access so crew can connect to loved ones, and everyday essentials they might not have access to.
"We're taking the shoebox program back to the old-school roots of it," says Matthew Hughson, another museum staff member. This means looking to the First and Second World War, where volunteers knit items for servicemen.
In addition to hand-knit toques (without pompoms or accessories that can be caught in ship machinery), boxes will have toiletries, a deck of cards, a Halifax map and a postcard with pre-paid postage.
They've already received donations from as far away as some western American states. Hughson credits cruise ship passengers noticing the advertisement on the museum notice board for the items.
"They barely have enough time to go through the museum," Hughson says of the typical tourist visit. "People are pushing each other out of the way, it's insane. So the fact that they had time to knit items was really impressive."
Hughson says many container ships are registered in other countries with different labour laws, meaning that ship owners often don't pay first-world wages and crew members send what money they do make back home to their families.
Donations can be dropped off to the museum, mailed in or sent to the Halifax office of Mission to Seafarers. They'll even accept store-bought hats too.
One modern touch
There is a part of Christmas at Sea that has a modern twist. Owen Grace is teaming up with the museum again to build a Lego city. Construction will really get going on Dec. 7 and will take three days. Already there's a model of the museum itself, which Grace estimates took him 200 hours. Lego models of the Acadia and Sackville ships which call the Halifax harbour home in the summertime are on display, as well as some navy ships and a lighthouse.
"It can be so whimsical that I can put anything I want in," says Grace. This year's edition will include recreations of the Twelve Days of Christmas and some scenes from last year's Lego movie.
Children are invited to bring their own Lego and build ships and other additions to the city. It will be displayed until Feb. 1 and will be judged for prizes.