N.B. scraps two-doctor rule for abortion
N.B. abolishes barrier to women's reproductive rights
November 26, 2014, 4:38 PM ADT
Last updated November 26, 2014, 8:46 PM ADT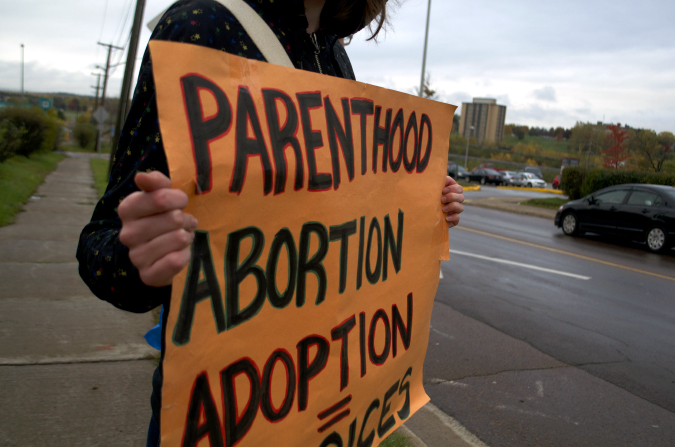 The New Brunswick government has eliminated  a contentious law requiring the approval of two doctors to have an abortion.
Premier Brian Gallant made the surprise announcement at a news conference on Wednesday in Fredericton.
"We have identified the barriers and are proceeding to eliminate them in order to respect our legal obligations under the Supreme Court of Canada ruling and the Canada Health Act regarding a woman's right to choose," said Gallant in a statement.
The barriers include a section of Regulation 84-20 of the province's  Medical Services Payment Act, which requires women to have two doctors certify that the abortion procedure is "medically required."
Abortions will no longer have to be performed by a specialist, but they will have to take place in a hospital. The new regulation will be effective on Jan. 1.
Gallant said a review of the regulation found it hindered women's access to timely care and access to non-judgmental information.
"We have a responsibility to respect women's rights and our legal obligations by providing this procedure in a safe environment like any other insured service under Medicare," said Gallant.
The major change resulting from this announcement is that abortion will now be covered like any other insured medical service.
John Britton, the executive director of the Halifax Sexual Health Centre, says this is great news. However, he hopes the government will make sure that the Department of Health's infrastructure is able to deal with the rise in claims.
"The women of New Brunswick needed their rights to be fully respected since 1988," says Madeleine Arsenault, a spokesperson for Regroupement Féministe du Nouveau-Brunswick. "It is only now that they've gotten their first progress."
She believes a second hurdle was crossed for all women, regardless of their income, because abortions will be covered by health insurance. However, a New Brunswick government spokesperson has not yet been able to confirm it.
Leading the way
Arsenault hopes New Brunswick will be an example to other provinces in regards to "the equal and equitable access [to abortion] for all women." Before that can happen, she expects the province to temporarily assist women from Prince Edward Island until they have access to abortion services in their own province.
Tony Kiritsis, a spokesperson for the Nova Scotia Department of Health and Wellness, says the department doesn't believe the changes in New Brunswick will have any impact on women in Nova Scotia.
"Women in Nova Scotia continue to have access to abortion services at four locations across the province," says Kiritsis.
Britton expressed happiness with the news coming out of New Brunswick today, calling it a "great progress" for the province. He characterizes the process to get to this point as a "long, hard battle that has affected, and continues to affect, thousands of people."
"Striking down the two-doctor rule is a wonderful starting point," says Britton. "But there is still a huge amount of work to be done to ensure people in New Brunswick have access to the procedures they not only need, but are legally entitled to."
Despite these advances, he cautions New Brunswickers against becoming complacent. He believes the new regulation will make the referral process easier, but he says he's concerned that there aren't enough doctors available to perform abortions.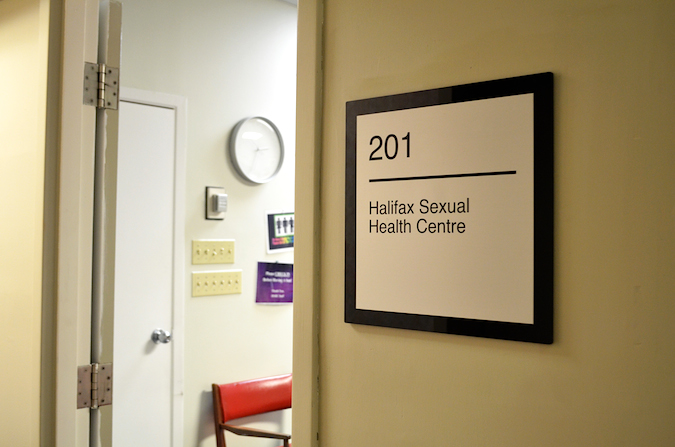 Barriers to access
Jaden Fitzherbert, a member of the advocacy group Reproductive Justice New Brunswick, agrees the decision is a step in the right direction, but there's still a lot to be done.
"Procedures will still not be funded in clinics, this presents barriers to timely access," says Fitzherbert. "And hospital wait times are still too long."
This is a concern to women who face long wait times at hospital or who aren't insured in the province. There have been reports of women going as far as Newfoundland, Montreal and Maine to access faster and cheaper services. Galland said the province will work to increase capacity at regional hospitals, but did not elaborate on any specific actions.
"There is also the issue of people who encounter anti-choice doctors. What options do they have, other than pay out of pocket?" asks Fitzherbert.
Out-of-pocket expenses
Since the closure of the Morgentaler Clinic in Fredericton, N.B., last summer, people faced with obstacles to referrals from their primary care physicians and those who are uninsured in Canada have turned to their own wallet to pay for abortions.
According to representatives of Moncton's George Dumont Hospital, the price for an abortion procedure is close to $1,500 for the entire process — from the mandatory counselling to the hospital visit. As stated by a financial officer at the Bathurst Regional Hospital, the cost of an abortion procedure is $2,914 — almost twice that of Moncton's.
People in Nova Scotia face similar barriers if they are uninsured. Because of the lack of medical clinics, people must pay close to $1,800 for an abortion in Nova Scotia, according to a representative at the Queen Elizabeth II Health Sciences Centre, where the procedure is carried out almost exclusively in the province. The procedure used to cost a mere $700 at the now-closed Morgentaler clinic in New Brunswick.
Fighting the stigma
Access to abortion received a great deal of attention since the closure of the last abortion clinic in the Maritimes, Fredericton's Morgentaler Clinic, last July.
Gallant promised to review the province's abortion policies before winning the majority government in the Sept. 22 provincial election.
The final obstacle is the stigma surrounding abortion, says Madeleine Arsenault. She wants people to understand that "pro-choice" doesn't mean that an individual is "anti-life."
Even Gallant calls the changes to abortion access in New Brunswick an "uncomfortable conversation", but the closure of the clinic made the discussion necessary.
"We must respect women when they decided whether or not to have an abortion," Arsenault says. "We must respect women's bodies and the entire society must be sensitized to this."