New Nova Scotia education action plan focuses on math, literacy development
Renewing, refocusing, rebuilding the province's education system at forefront of education minister's agenda
January 29, 2015, 5:51 PM ADT
Last updated February 2, 2015, 10:28 AM ADT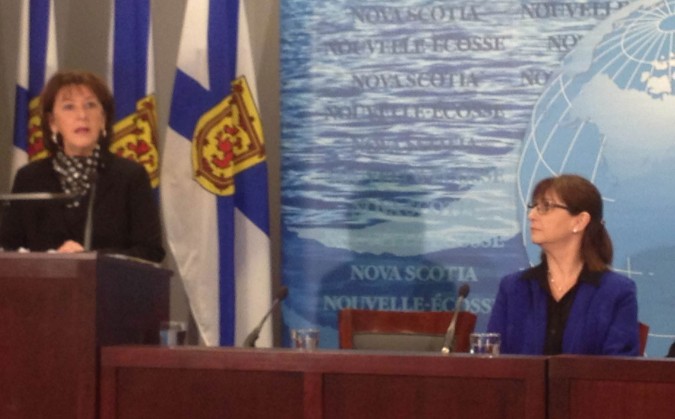 Karen Casey, Nova Scotia's education minister, released the province's new "aggressive" action plan to get students in the province back on track.
Casey said a "robust system" for teaching performance management will be put in place, and the removal of principals and school board administrators from the Nova Scotia Teachers' Union (NSTU) will be implemented to strengthen the process of addressing poor teaching performance.
The plan comes after a comprehensive review in October 2013 that showed Nova Scotia students are falling behind those in other provinces, mainly in math and literacy.
NSTU President Shelby Morse said of the 10,000 people in the union, 600 are made of principals and school board administrators.
"It's certainly something that we wouldn't be looking forward to," she said, regarding the 600 principals and school board administrators being removed from the union. "We will have that discussion that, as well, with our administrators."
The five-year plan is called 3 Rs: Renew, Refocus and Rebuild. Casey says the goal is to modernize the education system, create an innovative curriculum, promote inclusive school environments and advance excellence in teaching and leadership.
"The action plan before you is a road map to the future," she said. "It will require our partners in education, business and other departments to work together towards a common goal."
More instructional time will be given to math and literacy in grades Primary to three. Grades four to eight will see increased focus on reading, writing and speaking to strengthen communication skills. Grades nine to 12 will be devoted to making sure students are prepared and well equipped to enter the job market upon graduating.
The minister says the essential learning outcomes will be streamlined in order to place proper focus on the subjects that need attention in each grade level.
The plan includes dozens of promises to modernize the current system. A major change includes having the auditor general assess school boards for their effectiveness of board management, governance and ability to deliver the proposed initiatives.
High school students will be required to take three math courses before they graduate, rather than two, by 2020. Changes were made to the student report cards to make sure they are meaningful to parents and give them a better understanding of their child's progress Also, a mandatory citizenship course will be developed for Grade 10 students.
The Department of Education will track the progress of the action plan in an annual report
Casey said the plan is subject to change over the next five years.
"If there is a new idea to enhance the plan, we will consider it. If there something it is not achieving in the expected outcomes, we will change it," she said.
"This plan is aggressive, but it's also achievable."