North Korean human rights activist admits inaccuracies in escape story
Shin Dong-hyuk says he will cease activism
January 19, 2015, 2:47 PM AST
Last updated January 27, 2015, 3:26 PM AST
This story has been updated since initially published.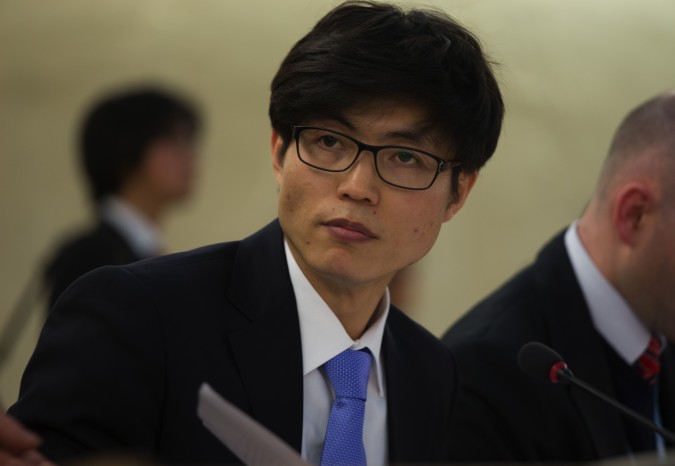 One of the world's foremost human rights activists, and Dalhousie honourary degree holder, Shin Dong-hyuk has admitted parts of his story of defecting from North Korea are not accurate.
Shin's experiences escaping from a prison camp in the totalitarian country became the subject of the 2012 New York Times bestselling book Escape from Camp 14, by Washington Post journalist Blaine Harden.
On Jan. 17, Shin posted an apology on his Facebook page.
"We tell ourselves that it's okay to not reveal every little detail, and that it might not matter if certain parts aren't clarified," the post read.
"At this point I may or may not be able to continue in my work and efforts in trying to eliminate the political prison camps and bring justice to the oppressed - the same goes for my entire fight altogether against the North Korean regime."
Shin goes on to say the post will be his final one.
A Washington Post article about Shin's admission says that although the "most horrific" parts of his accounts are still accurate, timing and places in his story were wrong.
This fall amidst official United Nations condemnation in part spurred by Shin's testimony, North Korean officials made efforts to discredit Shin's story completely, saying the 32-year-old was never in a forced labour camp.
In the aftermath of the book's popularity, Shin became the face of the fight for human rights in North Korea. He travelled the world giving lectures, and was recognized with the 2013 UN Watch's 2013 Moral Courage award.
In May of 2014, a year after giving a lecture at the university, Shin was recognized by Dalhousie with an honorary law degree.
UNews has contacted Dalhousie for comment on Shin's admission.
Reaction to the news on social media has ranged from angry to sympathetic, with many continuing to support Shin despite his story's inaccuracies and calling on him to continue his activism.
So we're gonna make Shin Dong-hyuk the new James Frey for slight discrepancies in his North Korea prison camp torture accounts? Delightful.

— Tatyana Dyer (@edjouto) January 19, 2022
Whether Shin Dong-hyuk did or didn't tell his story according to facts, fact remains people perish daily in NK camps http://t.co/ukLaaOxFp6 — Remco Breuker (@koryoinleiden) January 19, 2022

In light of Shin's admission, Blaine Harden, author of Escape from Camp 14 , posted a statement on his blog where he details some of the discrepancies.
"I didn't realize that changing these details would be important, I feel very bad that I wasn't able to come forward with the full truth at the beginning," Shin said in Harden's blog post.
"I am asking for forgiveness."
Jan. 22 update:
Nikki Comeau, communications officer for Dalhousie, responded to a request for statement, saying "Dalhousie Senate officials are aware of the reports that some of Shin Dong-hyuk accounts detailed in the book Escape from Camp 14 were inaccurate. Shin Dong-hyuk was an honorary degree recipient during convocation last spring and currently still holds that honorary degree."
Dalhousie international development studies professor Dr. Robert Huish has since published a piece in The Globe and Mail defending Shin Dong-hyuk, citing that "it is recognized by our courts that victims of abuse do distort details, bury facts, or smudge fine points of testimony, especially when recounting events of childhood abuse." In the article, he asks the public not to succumb to persecuting Shin, "an outspoken human rights advocate who has been through an unreal, but so very real nightmare."
Update: Updated Jan. 22 to add statement from Dalhousie University, and link to Globe and Mail article.