Nova Scotia committee tends market culture
Students, low-income groups struggle to buy local, nutritious food
January 16, 2015, 2:27 PM AST
Last updated January 16, 2015, 2:27 PM AST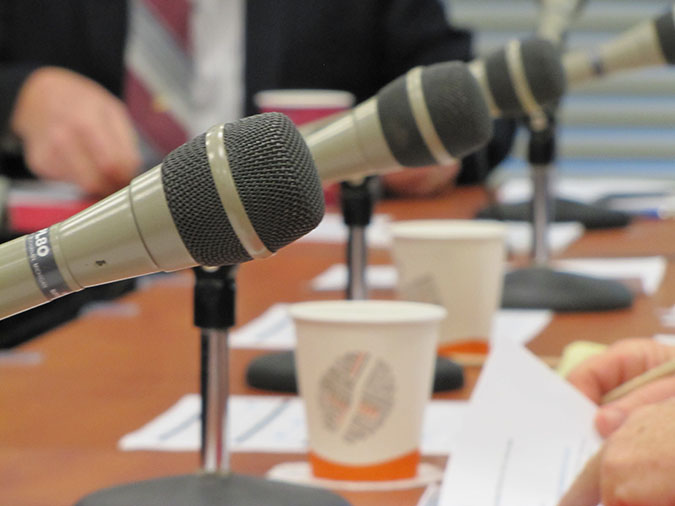 Keith Irving buys his sausages from Joseph, a vendor at his local farmers market. He's been going there every Saturday for the past eight years.
"I eat sausages like four times a week now," he jokes.
Irving, the MLA for Kings South, sat with the rest of the province's standing committee on resources Thursday morning to hear from the Farmers' Markets of Nova Scotia co-operative.
"I sometimes think of the farmers' markets as the best kept secret in Nova Scotia, but not a secret I want to keep," said Keltie Butler, executive director of Farmers' Markets of Nova Scotia.
When asked what support Farmers' Markets of Nova Scotia could use from the province, Butler gave a short wish list to the committee. The priority is to have sustainable provincial funding for the organization.
The financial help would aid the FMNS in its plans to grow: plans like increasing the status and consumption of local seafood at markets, developing wholesale food hub markets which aggregate farmers' products, and also to break down barriers preventing people from participating in farmers' markets. The organization has big dreams, but needs help to make them reality.
In 2012, the Nova Scotia government committed to a goal to have 20 per cent of Nova Scotians' food bought locally by 2020.
The Farmers' Markets of Nova Scotia is a driving force to make this happen. According to the FMNS, 43 farmers' markets operate in Nova Scotia, the highest per capita in Canada. They represent more than 1,500 businesses together.
They are also economic powerhouses, with the FMNS reporting each visitor spending $16 to $25 at the market, and $15 to $29 at surrounding businesses.
Though farmers' markets offer a range of prices, local, healthy food is often beyond many peoples' budgets , including students. Will this cultural shift leave low-income groups behind?
Committee chairman Gordon Wilson admits this is an issue.
"With everything it's just awareness," he said. "There are opportunities (at farmers' markets), but they're not as open as people who have more money."
Though the FMNS encourages vendors to donate leftovers to food banks, rather than reduce prices to off-load produce at the end of the day, this doesn't solve the problems.
"For people who are currently only able to purchase food at dollar stores, we don't feel that the farmers market sector can necessarily do that on a weekly basis," said Butler.
These people grocery shopping at dollar stores include students. Feed Nova Scotia reports that 157 post-secondary students in Nova Scotia accessed food banks in 2014.
Some initiatives do exist. The Ecology Action Centre piloted a program in Cumberland County to subsidize Community Supported Agriculture memberships for low-income families. As a result, these families received weekly deliveries of fresh vegetables and started new traditions of eating fresh food.
"Some good seeds were planted," Wilson says, "and certainly as government, we have been very supportive of those."