NSCC prepares for shipbuilding contract
The majority of jobs will be in IT and communications
January 30, 2013, 10:18 PM AST
Last updated January 31, 2013, 11:21 PM AST
The Irving shipbuilding contract will provide jobs over the next 30 years and colleges are already preparing to train students.
NSCC Vice President Academic Bruce Tawse said NSCC already offers programs such as welding, metal fabrication, information technology, business and logistics. The college is working with industry leaders and the province to calculate the number of people needed to fill labour shortages. Tawse recognizes that the majority of the jobs are not directly related to building the structure of the ships.
"If we look at a ship really as a hull that houses a complete infrastructure some people have referred to it almost as a floating computer. So a relatively small per cent is going to be welding and those types of programs building the hull."
Nova Scotia's deputy minister of economic and rural development Simon D'Entremont, explained that 70 per cent of the jobs will be in areas such as communications and IT.
He said the government is working with the Atlantic provinces to assess the labour needs for major projects such as shipbuilding, offshore oil extraction, and hydro electric development.
"We need to work with universities and colleges today to let them know what gaps we see in the workforce in the future," he said.
"Work with them to develop the curriculum and do the enrolment support that they need to fill that gap."
Tawse said they'll have a better idea of industry needs once the shipbuilding contract is signed. Irving is already providing $250,000 per year for the next 30 years to train students. The fund is called the Irving Centre of Excellence in Shipbuilding and it will help underrepresented groups gain skills to get into the industry.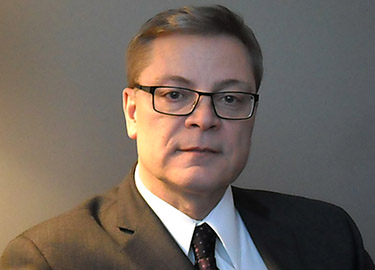 Companies are also learning how to use this contract to raise their profile within the industry. A recent study was released from Duke University's Center on Globalization, Governance and Competitiveness. The aim of the $135,000 study was to research how companies can benefit from the contract and become globally competitive. It explores how companies can sell their systems, form relationships with multinational supply chains, and keep up to date with new advancements in the industry. The study also recognizes that there's a strong local industry for building navigation and communications equipment.
One of the authors of the report, Gary Gereffi, said the real challenge is to predict the labour demand in the next three to five years. He said the companies will know what they need.
"The companies and the universities or community colleges are entering into a dialogue about what's being supplied now, [and] how the training of engineers and software technicians and others can be improved  for particular needs that are coming out," he said.
Irving Shipyard won the $25 billion shipbuilding contract in October 2011. They will build 21 vessels, including Arctic patrol ships and navy combat ships, over a 20 to 30 year period.
More comments from the seminar: