One-third of grads struggle with problem solving: study
Literacy and numeracy survey indicates one-third of university grads are challenged by complex tasks
November 4, 2014, 6:49 PM AST
Last updated November 5, 2014, 5:05 PM AST
This story has been updated since initially published.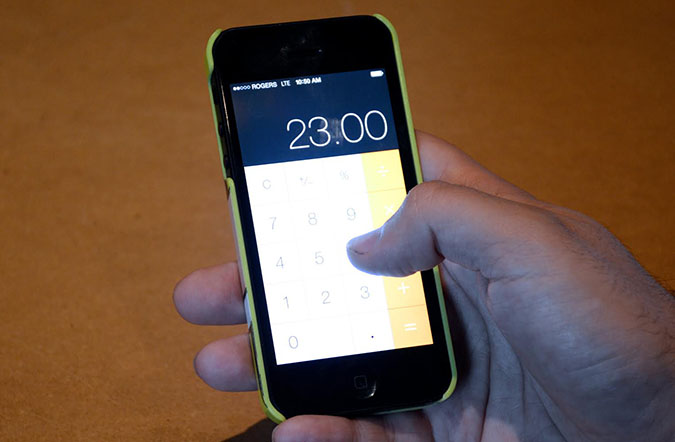 According to a new study, almost one-third of Canadian adults holding a university degree are in the bottom half of international literacy and numeracy standards.
The 14-page Statistics Canada report puts 27 per cent of Canadians with an undergraduate degree at two or lower on a five-point scale for literacy proficiency. The rankings conform to standards maintained by the Programme for the International Assessment of Adults (aged 25-65).
Thirty-two per cent of Canadians in that same bracket ranked at two or below on the scale for numeracy.
"It seems a bit higher than one would think, especially for an educated population — university graduates," says Darcy Hango, the author of the study.
A level two is the threshold, Hango says, for being able to "function in a positive way" in society with good economic outcomes. Ranking above a two means participants are able to engage with complex tasks and sort through more abstract thoughts.
Hango, a social science researcher with Statistics Canada and a former postdoctoral fellow at McGill University, says the Canadian results were ranked alongside those of other countries in the Organization for Economic Co-operation and Development (OECD).
A level two is the average result of adults in the United States for both literacy and numeracy. Japan ranked the highest in literacy and numeracy with Finland in a close second for both.
Study tested problem-solving skills involving online shopping
"We're not testing whether people can read or not," he says. "It's testing the ability to use text and problem solving through text — either print or online — to come to a solution."
One of the tests involved participants solving an online shopping problem. The study had people find out how to return an item they bought online. If the person found the phone number and called to speak with someone to return the purchase, they would score about a two. If they were able to solve it beyond that, they were able to score higher on the scale.
To determine numerical problem-solving abilities, study administrators had participants figure out how much gas was left in a gas gauge and how far they could travel with the remaining gas.
One of the main findings of the study was that foreign-born and Canadian-born participants tested at distinctly different levels. When foreign-born university graduates were removed from the findings, Canadian-born levels of literacy and numeracy at a level of two or below fell to 16 per cent and 23 per cent respectively.
The study also found that foreign-born university graduates were much more likely to rank in the lower half than Canadian-born university graduates.
In comparison to the 16 per cent of Canadian-born university graduates in the lower half of literacy, 45 per cent of foreign-born university graduates were found to have difficulty with text-based problem solving.
Update: Nov. 5: an earlier version of this story stated half of grads, when it was half of the overall Canadian adult population and only one-third of university graduates. The word "former" has also been added to Darcy Hango's McGill title. It was changed from 25 to 23 per cent for numeracy at a level two for Canadian-born graduates.