Group takes on mediation role to prevent gun violence
CeaseFire, a community outreach program aims to stop disputes before they turn violent.
November 19, 2014, 2:18 PM AST
Last updated November 19, 2014, 2:18 PM AST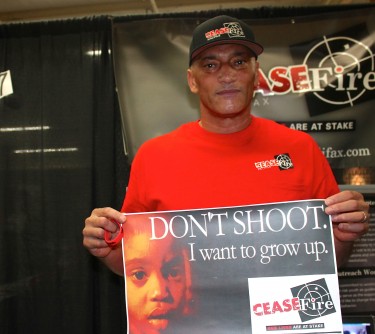 An innovative program in Halifax is aiming to make the city more safe.
CeaseFire is the first of its kind in Canada. The program's goal is to promote anti-violent ways of working out problems within communities in Halifax. CeaseFire is a program that was inspired by an American-based program out of Chicago called Cure Violence.
CeaseFire, which started last May, aims to decrease rates of gun violence in several Halifax communities. The target demographic for the program is young black men between 16 and 24 in the communities at high-risk for incidents with weapons.
The CeaseFire team goes into the neighborhoods where gun violence is present in order to mediate before anything detrimental happens. If CeaseFire members cannot get to the location before a conflict begins, they aim to stop any retaliation that may occur afterwards.
Shawn Parker, a member of CeaseFire's team, says the program is always there to look out for danger.
"We are out in the streets 24/7. And a lot of times we'll catch a little wind of a beef that's going on," says Parker.
Parker says when he hears about a problem his goal is to find out the particulars and get to the root of the dispute.
"What I try to do is bring them both together and mediate a conversation where nobody walks away disrespected, but each one has a mutual respect for each other," says Parker.
Instead of rash violence, Parker says he uses discussion to work towards a resolution for both sides during conflict.
"Violence is a learned behavior that can be unlearned," says Parker. "Curbing the violence and trying to get our young men and women to sit down and converse before taking that next step is important."
CeaseFire had a booth at the Teens Talk Now Expo at the Halifax Forum. Members of the group were talking to youth about what the program is for, hoping that students will follow suit and opt to talk before getting physical during disagreements.
Parker says that when he was growing up his mentors in his neighborhood always showed him how important it was to help people in the community. This drives his passion for giving back to the community through CeaseFire.
"I've been doing this (speaking to youth) for 30 years," says Parker. "One of my mentors said
'you're going to have to give back what was given to you', and now it's my turn to give back what was given to me.
The program's technique seems to be working. Going straight to the source of the alleged violence or potential violence is an immediate way to resolve issues.
"The model definitely works," says Parker. "We're very blessed. This past summer we didn't have a shooting in our target areas. It speaks volumes."
The program's motto is 'our lives are at stake', reminding communities that it is important for everyone to get involved in supporting anti-violence among youth. Parker says that without the communities' involvement, this program wouldn't work.
"It's no joke. It's serious once you get to a certain age and you gotta start lining yourself up to be ready for this game called life," says Parker.
Parker says youth need to think about their futures to avoid getting caught up in senseless violence at a young age. Going to university, entering the trades, or getting a job that inspires them are all ways to get ready for a successful and happy life.
Marcus James, the outreach coordinator for the Cease Fire team, says that in just the six months the program has been active they have already made a difference.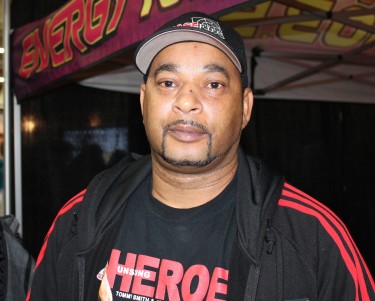 James says CeaseFire's contribution to anti-violence awareness has already changed the city for the better.
"Shooting incidents (in Halifax) are down, so we like to think that that's due to our contribution as well as other projects that are run throughout HRM," he says.