Publication ban breach concerns 'highly exceptional case'
Taking a look inside #YouKnowHerName's publication ban
November 25, 2014, 4:35 PM ADT
Last updated November 25, 2014, 4:40 PM ADT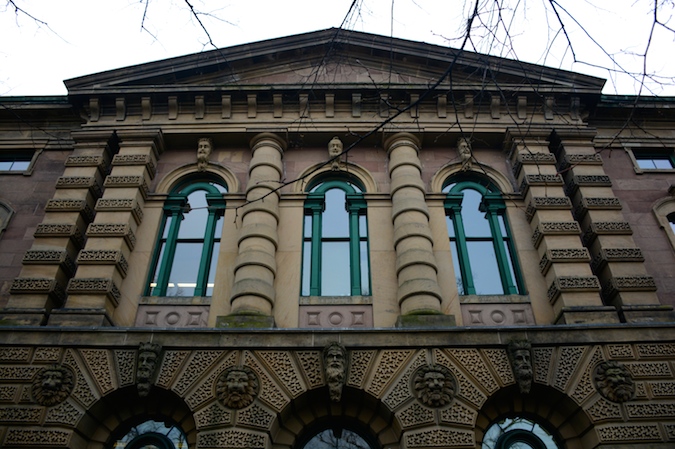 In a bold move Monday evening, the Chronicle Herald published the name and photo of a person whose identity is under a court-ordered publication ban.
The ongoing trial involves a 15-year-old girl who was allegedly sexually assaulted by two minors and photographed during the alleged attack in 2012. She has since ended her life, but her identity — once known — is now under a ban meant to protect minors.
The newspaper's decision to weigh the public interest and the law ultimately sided with the public. It carried out the wishes of the girl's parents — to have her name and face remembered.
So what is a publication ban and why does it matter?
A publication ban is the legal restriction on publishing the identity of someone who is under court-ordered anonymity.
Federal law automatically levies a publication ban in the case of any minor involved in a crime under the Youth Criminal Justice Act. The Government of Canada's department of justice states,
"Protecting the privacy of young persons through publication bans is in recognition of their immaturity and the need to protect them from the harmful effects of publication so that their chances of rehabilitation are maximized."
This is why minors' names are almost always put under publication bans — so their future isn't jeopardized.
However, the publication ban in this case isn't a typical case. The girl whose name is (still) under publication ban has ended her life. In other circumstances, the publication ban is meant to protect minors who will go on to lead lives unrelated to cases they were involved with as youths. In this case, that won't happen. 
Which is what makes this publication ban different — and potentially breakable.
The judge who ordered the ban, Judge Jamie Campbell, wrote into his decision at Halifax Youth Court that "the ban serves no purpose," but he was legally bound to uphold it.
In the note on the Chronicle Herald piece, the editorial staff made it clear this is a one-off case where the ban is exceptional.
They wrote:
"It is difficult for readers to follow a news story when the name associated with it is omitted, and we want to inform Nova Scotians of the outcome of this legal case. We would like to reassure other crime victims that their own court-ordered privacy rights will be respected as always." 
Wayne MacKay, a professor of law at Dalhousie University's Schulich School of Law and a nationally recognized constitutional scholar, agrees with the Herald's choice.
"I think that the Herald did the right thing in making the victim's name public in this highly exceptional case," MacKay says.
MacKay concurs with Herald editors that the publication ban, specific to this case, "serves no particular purpose."
"Being able to put a human face on the tragedy of cyberbullying and related suicides is not only what her parents want, but makes this case a better vehicle for education and social change," MacKay says.
To get around the ban on her name, the hashtag #YouKnowHerName has been adopted both nationally and globally.
The father of the girl has been an adamant opponent of the ban and has been appreciative of the #YouKnowHerName hashtag to spark discussion.
"I know she would have wanted her name associated with this," her father said in an interview yesterday.
He, too, has differentiated between other cases with publication bans and his daughter's case.
"I think if this was another case of sexual assault or child pornography, people have enough sense and enough decency to never name somebody in cases like that. But in this case, you know, this story is much bigger than that," he said.
What are the legal ramifications of breaking the ban?
Halifax Regional Police say they have received complaints that the ban has been broken and are carrying out an investigation. Given that the investigation was ongoing, they refused to comment further.
Selena Ross, a reporter for the Herald tweeted last night after the publication ban breach:
Police laid no charges in earlier breaches of the Rehtaeh Parsons pub ban. Not guaranteed they won't now, but fingers crossed for my editor.

— Selena Ross (@seleross) November 25, 2021
MacKay says if this were a "normal" case where a court-imposed publication ban was broken by a metro newspaper, a contempt of court charge and a significant fine would be expected.
"However, given that others have clearly violated the ban and prosecutors decided to not proceed with charges … I would think that a prosecution of the Herald would be very unlikely," MacKay says.
MacKay says "it would likely be seen as not in the public interest to prosecute in this situation."