Local charities spend on average 54% of their funds delivering programs
National charities only slightly better than local ones
November 25, 2014, 7:35 PM ADT
Last updated November 30, 2014, 8:02 PM ADT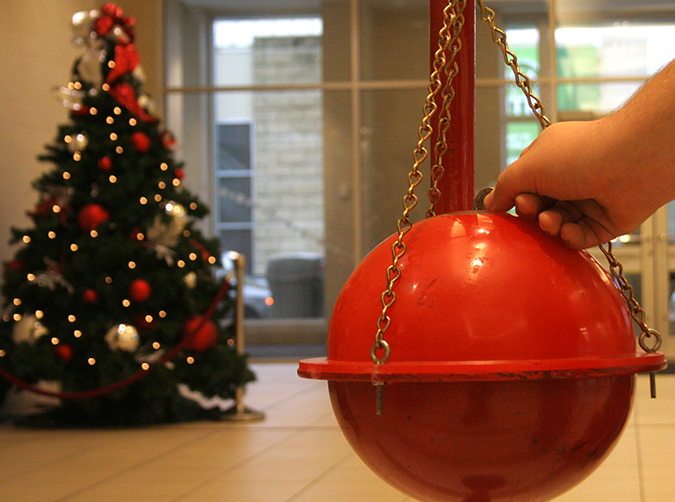 Looking for the biggest bang for your charity buck? National charities are the better bet for ensuring your donation goes to services, not administration.
Based on information from the Canada Revenue Agency's Charities Listings, United Way, World Vision and Plan International provide the largest percentage of their funds to charitable programming. All of these charities directed 80 per cent of their funds, on average, toward charitable programs.
Locally, the Lesbian, Gay, Bisexual Youth Project Society was the only independent Halifax charity examined that spent more than 80 per cent of its funds on charitable projects.
Local chapters of national organizations such as United Way Halifax and the Halifax chapter of the YMCA spent 82 and 85 per cent of their revenues respectively.
On average, local charities spent 54 per cent of their income on charitable programs. National charities put nearly 61 per cent of their funds toward charitable programming.
There were three local charities that spent more on employee compensation than providing their services:
The Special Olympic of Nova Scotia
The Arthritis Foundation of Nova Scotia
The Boys and Girls clubs of Spryfield
The percentage of funds spent on compensation of employees was also higher among local charities, with 36 per cent of funds being spent on compensation on average. Meanwhile, the top 10 national charities spent only 17 per cent on compensation.
Robert Huish, assistant professor of International Development Studies at Dalhousie University, says larger charities, such as the International Red Cross, have the ability to train volunteers and respond to sudden crises.
"With smaller groups there is an expectation that more donation dollars get on the ground to the people who need it." However, the professionalism and experience of volunteers may be less, Huish adds.
The research
For this analysis, the numbers were calculated by looking at the total revenue of the 10 largest national charities as well as 15 recognizable Nova Scotia charities. Some of these local charities are national in nature, but only the Halifax or Nova Scotia divisions were used in calculating the data.
The areas that were taken into consideration were:
Total revenue
Total money given to "charitable program"
Employee compensation
From this information, the percentage of the total revenue that went to charitable programs was calculated.
However, some compensation figures are included as charitable program funding.
For example, the Red Cross sends people around the globe during a crisis. Because these staff members are directly working to support the Red Cross's core mission, their compensation is considered to be part of the charitable program figures according to the Canadian Revenue Agency.
All the data for this project came from the Canadian Charity Registry or Charity Intelligence Canada website.
Top 5 charities
Charity
Salvation Army   
What do they do? Work with the poorest families giving them basic necessities of life. They have services in 120 countries.

2014 donations: $185.2 million

Full time staff: 439

Highest paid employee: $200,000-$250,000

United Way (Toronto)
What do they do? Collect donations and distribute the money across 200 local charities. This is the largest chapter of United Way in North America.

2014 donations: $122.9 million

Full time staff: 199

Highest paid employee: $300,000-$350,000

World Vision
What do they do? Work with the world's poorest people, providing them with the necessities of life.

2013 donations: $269.7 million

Full time Staff: 449

Highest paid employee: $200,000-$250,000

Plan International
What do they do? Aim to provide social equality for children and families in developing countries.

2013 donations: $112.1 million

Full time staff: 153

Highest paid employee: $300,000-$350,000

Aga Khan Foundation
What do they do? Seek to solve institutional and societal problems within developing nations.

2013 donations: $36.9 million

Full time staff: 53

Highest paid employee: $300,000-$350,000
"In sum, donating to a charity is a fine thing to do," Huish says, "Better yet, people could take the time to volunteer for an organization, or better yet, take the time to lobby members of parliament on issues they feel require immediate change."