New direction for Mr. Mount
Drag event hopes to educate, but has a long way to go, says one trans student
January 15, 2015, 9:09 PM AST
Last updated January 15, 2015, 11:23 PM AST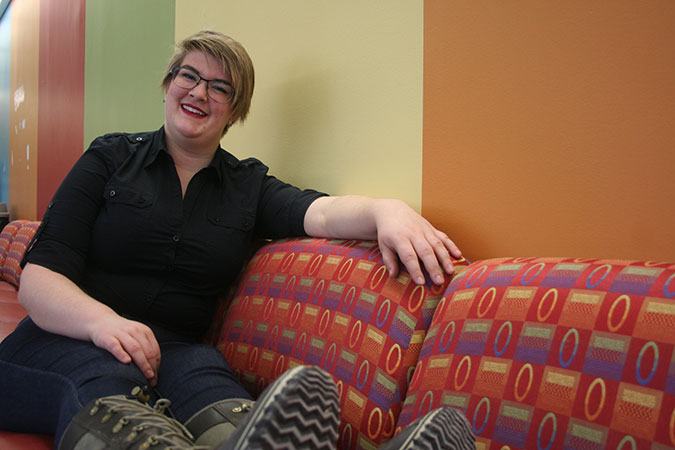 Mount Saint Vincent University students are getting ready to lace up their corsets, put on a pair of heels and strut to the stage for the Mr. Mount drag competition.
What started 16 years ago as a small performance with a handful of students has turned into one of MSVU's best attended events.
This year, for Mr. Mount's sweet 16 on Friday night, the school's student union decided to do things a little bit differently.
For the first time, they will be using the event as a platform to educate and inform by including the school's queer community, Mount Pride, as co-host of the event.
There is some tension between the drag community, which has its roots in gay culture, and the transgender community. This dialogue has been brought to the spotlight most recently with the popularity of the show RuPaul's Drag Race.
Some trans people feel that drag performances promote unhealthy ideas about gender identity. Moreover, some people aren't aware of the difference between a trans person and a drag performer.
Abbey Ferguson, a co-president of Mount Pride, approached the student union this year with some ideas about how to improve Mr. Mount; they were more than happy to include her in this year's event. She said she hopes to help make Mr. Mount a positive and educational environment for all students.
"I'm going to take the time to go through the difference between being drag and being (transgender), and making sure those conversations are clear and present," she said.
"I think it's irresponsible to let the student union run an event like that with an uncritical eye, without someone there who has the community in mind."
MSVU president Paul Whyte, who is also a member of the school's queer community, said without proper education, it's easy for students to take the wrong attitudes from an event like Mr. Mount.
"(This year) we're hoping to introduce a lot of facts about the history of the queer movement … use generally more inclusive language, talk about how to address oppressive attitudes on campus and how to get involved with the student union, as well as Mount Pride and the queer community," he said.
"Ideally, (Mr. Mount) would turn into an event where we give members of the community the chance to look at what gender means to them."
Half the proceeds from this year's Mr. Mount will also go to Trans Lifeline, a crisis hotline for transgender people.
'(This) is our every day'
Leslie Allen is a first-year student at MSVU and the treasurer for Mount Pride. She says while she appreciates the efforts of the student union to make Mr. Mount educational and inclusive, society still holds many misconceptions.
"I've been asked many times to participate in Mr. Mount because people think I, as a trans woman, would do well in a drag performance. They don't realize there's a difference," Allen said.
"Being trans is being comfortable in your skin, drag is being comfortable in your clothing. What a drag performer views as a performance is our everyday."
Allen said that the student union is making an effort to educate about that distinction and Mr. Mount is an important step. Still, she won't be attending Friday night's event.
"If I were to go to that show I would be very uncomfortable," she said.
Without proper care, Allen said drag performances can make a mockery of trans women. When done correctly, however, she said they can be a venue to explore and educate about gender expression and identity, and that's the direction in which she would like to see Mr. Mount continue.
She said if one person walks away from Mr. Mount with a better understanding of their own gender identity, it's a positive thing. But if what people take away from it is to mock and laugh at different gender expressions, then it only helps create a hostile environment on campus.
For now, she said the event, and society in general, still have a long way to go.
"How do you educate an audience that's there for an entirely different reason? They're not there to be educated, they're there to be entertained."
All for fun?
Michael Collins is an MSVU employee, former professional drag performer, and the driving force behind Mr. Mount. His character Brandy Michaels has headlined Mr. Mount since its inception.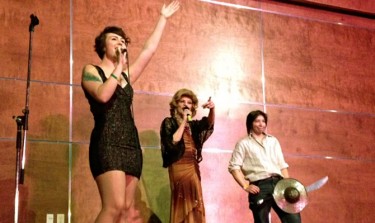 "Brandy is someone who believes in rights for everybody, will not tolerate any kind of prejudice in her show. She will make up a joke about anyone and everyone to get a laugh," Collins said. "Brandy is the type of person who fights for people. Brandy is actually a lot like Michael."
Collins said drag for him has always been about performance and entertaining. He said his style of performance draws on the old vaudeville and burlesque acts of the past.
"Drag to me is feathers, sequins, big wigs, larger than life, over the top."
Collins said he believes the people who take offence to drag performances are simply misinformed about the culture.
"Come watch the show, and then make the decision."