Dalhousie disciplinary meeting goes more than four hours
News conference on the result to take place tomorrow morning
January 20, 2015, 10:10 PM AST
Last updated January 21, 2015, 9:03 AM AST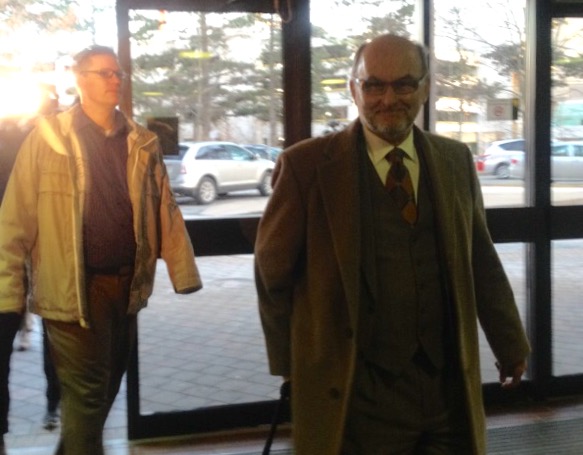 The Dalhousie University dentistry student who exposed the Class of 2015 DDS Gentlemen Facebook group had his disciplinary meeting Tuesday at the Dalhousie Dentistry building.
Ryan Millet, one of the 13 students involved, blew the whistle on the misogynist posts in the group. Millet's lawyer, Bruce MacIntosh, is asking that Millet be cleared of all consequences because of his actions.
MacIntosh is asking for Millet to return to his clinical activities as well as removing the suspension from his records. In an opinion article in The Chronicle Herald, MacIntosh says the female student who was the target of the misogynist comments, supports Millet.
Talking to the media before the hearing, MacIntosh says "it doesn't make sense". He said typical law practice is "due process: innocent until you're proven guilty", which he believes is not the case for Millet.
"One of the questions that has to be asked is does the president have any authority or jurisdiction to be involved in student discipline and professionalism."
Millet did not speak to the media before the hearing.
"This will go as far as it has to go," says MacIntosh of the hearing. "Until Ryan Millet's suspension is not only lifted but his reputation cleared."
In an opinion article to the Chronicle Herald, MacIntosh states that Millet is " not misogynistic, sexist or homophobic". He also says "despite the unfairness of his treatment, Ryan Millet seeks no harm to Dalhousie".
Millet will speak to the media Wednesday at Cambridge Suites.