Huskies revamp coaching staff with CFL veteran
SMU alumni aim to beef up squad during off-season
February 13, 2013, 10:57 PM ADT
Last updated February 13, 2013, 10:57 PM ADT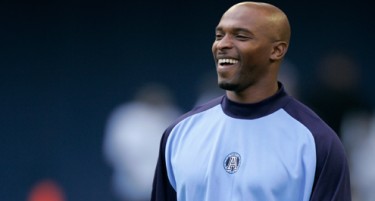 After ending the 2012 regular season with a 3-5 win-loss record and the departure of defensive co-ordinator Devin Murphy, Saint Mary's football head coach Perry Marchese knew the team was ready for a change.
So when it came time to upgrade the Huskies' coaching staff, Marchese drew on past glories for inspiration.
"When I was fortunate enough to get the job, I definitely wanted to get some of the people that had success in the program over the years," he says.
On Feb. 11, the Huskies announced the newest additions to their coaching staff, hiring two-time SMU Vanier Cup running back Dean Jones as special teams co-ordinator and Huskies alum Brad Chalmers as the new strength and conditioning coach.
But Chalmers and Jones aren't the only SMU alumni to join the squad.
Joining the Huskies as defensive co-ordinator is Marcello Simmons. A Texan who got his start playing for the Southern Methodist University Mustangs, Simmons boasts an illustrious career, first as a player and coach for the Toronto Argonauts and later with the Edmonton Eskimos.
A defensive back who previously worked in Atlantic University Sport football with reigning champs the Acadia Axemen, Simmons says he's excited to return to the East Coast and carry on the Huskies' tradition of unstoppable defense.
"There are some big shoes to fill and I'm sure there are some expectations there," Simmons says about his addition to the Huskies, who ended last season the fifth best defensive team in Canadian Interuniversity Sport. "But if we were number (five) in the country, then our objective is to be number one."
Having previously worked together on the Toronto Argonauts and the Guelph Gryphons, Marchese says that when the role of defensive co-ordinator came up, there was no better man for the job.
"I'd be lying if I said he was in the back of my mind — he was definitely in the front of my mind," Marchese says. "So when this opportunity came up, we just did our best to make it work."
At the end of March, Simmons will fly down from his current home in Toronto and meet with staff and players to prepare for spring training.
The Huskies' head coach says he's excited to see how players respond to Simmons' coaching style and football philosophy.
"He's a 'been there, done that' coach at many different levels, but also he's just a great guy," says Marchese. "Players are going to absolutely love playing for him."