Of mice and residences
King's students living in residence should be prepared for a couple extra roommates
November 1, 2013, 9:42 PM AST
Last updated November 6, 2013, 12:44 PM AST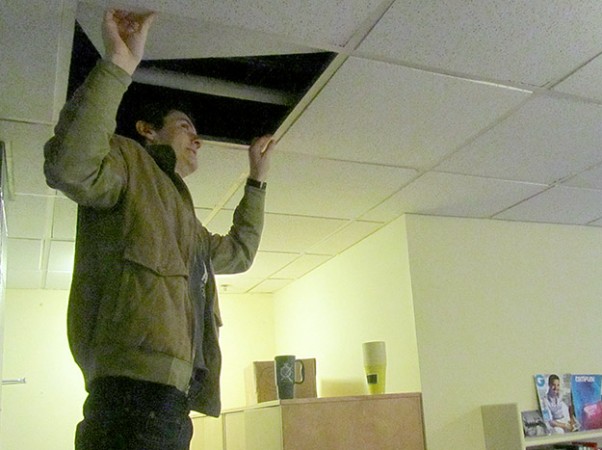 Lifting the ceiling tiles and peeking inside, Colin Kelly hoped to find goodies left by former tenants of his residence room.
Kelly, a student at the University of King's College, lives in Alexandra Hall, one of the school's residences. He had heard of other first-year students finding trinkets in their ceilings.
All Kelly found were dead mice stuck in rodent traps set by a previous student.
Mice in student residences is a problem that's preoccupying the King's facilities maintenance team.
Alex Doyle, the director of facilities, calls the buildings "tired," dating other residence buildings to the 1920s and Alexandra Hall to the early 1960s.
He explains that priorities are set every spring determining the maintenance projects that will take place over the summer months. One of the priorities last summer was filling in holes around the university buildings that were serving as hibernation areas for rodents.
The mice were worst in Alexandra Hall says Doyle, and they found a significant number of hibernation sites along the Coburg Road side of the building.
Work to prevent mice from entering the buildings continues this fall. Doyle says he thinks sealing the Pit – a basement theatre located between Alexandra Hall and the King's chapel – will be instrumental in helping to solve the problem.
Doyle says King's has avoided other pests, such as bed bugs and cockroaches. He says students should expect to see Braemar pest control on campus twice a month, to check traps set around campus and investigate areas where people have reported seeing mice.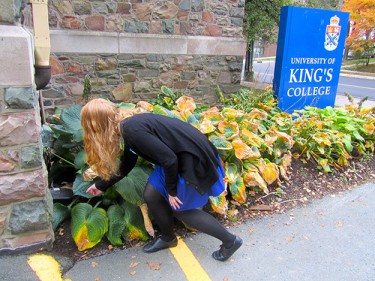 Nicholas Hatt, the dean of residence, says the two most common complaints he receives involve problems with temperature control and mice sightings. But he also gets a lot of positive feedback about the "close-knit friendly community."
With the dead mice recently removed from his ceiling, even Kelly say he "isn't completely disappointed."
"Are they worth what we're paying?," Kelly says of residence accommodations. "No." Being around the other students and the convenience of location are among the residence's redeeming qualities.
Residence fees for a double room such as the one Kelly occupies in Alexandra Hall are $6,058 for the school year, according to the university's website.
While repairs can only do so much to fix the problems, Doyle looks forward to the day the university is able to renovate the buildings, especially the oldest ones.
"They need to be upgraded, there's no question about that. They don't meet today's standards at all. As far as student residences go, if you look at Dalhousie, St. FX, Saint Mary's, the Mount, whatever, they're setting a standard for residence rooms and we're nowhere near that."
The university's bursar, Jim Fitzpatrick, agrees King's needs to renovate but says those renovations are "nowhere on the horizon."
"It's money. It's many millions. Where and how and when we get those funds, I don't know."